STORY
Incoming members of Board of Regents to take part in virtual forum
Newly elected leaders to be welcomed by CU community via remote event Dec. 10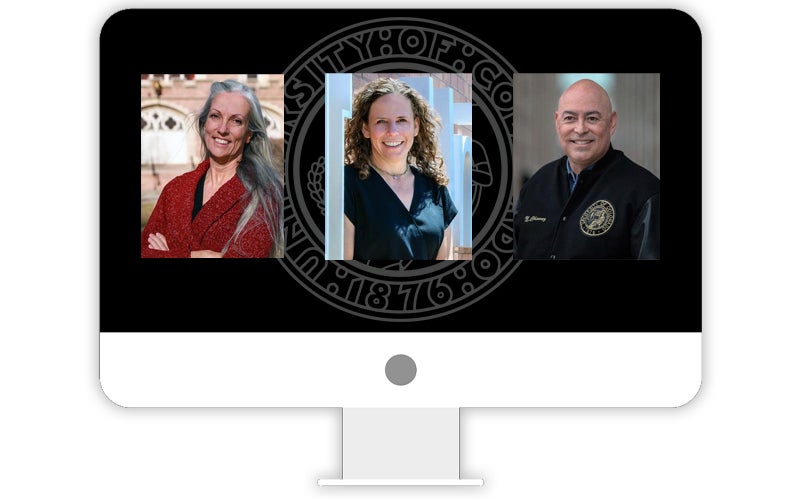 The three regents-elect to the University of Colorado Board of Regents are set to introduce themselves to the CU community in a Dec. 10 virtual forum.
CU faculty, staff, students and the general public are invited to take part in the event, which is presented by the four campus Staff Councils, Faculty Council and Boulder Student Government, with welcoming remarks from CU Boulder Chancellor Philip DiStefano.
The event, which will run 11 a.m.-12:30 p.m. Dec. 10, is limited to 3,000 participants. Registration is required.

The welcome session is designed to allow incoming regents Callie Rennison, Ilana Spiegel and Nolbert Chavez to introduce themselves and speak about their vision for the board. The last 30 minutes of the event will be a Q&A session.
Click here for registration and more information.