STORY
ICE decides not to block international students; CU lauds decision
President Kennedy, chancellors, other higher ed leaders had objected to proposal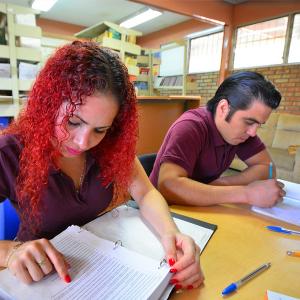 Hours after a letter from CU President Mark Kennedy, the four campus chancellors and many other Colorado higher education leaders was sent asking for the rejection of recent guidance from Immigration and Customs Enforcement regarding international students, federal officials dropped their pursuit of the directive.
The proposed action would have required international students to transfer or leave the country if their colleges or universities held classes entirely online because of the pandemic.
"We are happy with (Tuesday's) announcement reversing the Immigration and Customs Enforcement ruling that may have negatively impacted our international students," President Kennedy said. "It will ensure that international students at the University of Colorado will be able to continue their educational journeys. We were also pleased to work with our national partner organizations on the effort and coordinate efforts among our colleague institutions in Colorado. This is important to our state and to higher education."
Announced earlier on Tuesday, the letter from CU and Colorado higher ed leaders was sent to the federal delegation. The letter urged "Congress to ensure that the Department of Homeland Security and the Department of State allow any international student with a valid visa to continue their education regardless of whether a student is receiving his or her education online, in person, or through a combination of both, whether inside or outside the United States, during this unprecedented global health emergency."
In announcing the stance earlier on Tuesday, Kennedy and the chancellors wrote, "The University of Colorado is joining our national higher education associations (through the American Council on Education), as well as Colorado colleges and universities and peers nationally, to request the Department of Homeland Security to withdraw the July 6 Immigration and Customs Enforcement directive regarding international students. The university is also reviewing opportunities to join amicus briefs.
"International students are critical and valued members of the University of Colorado community, and the concern and confusion the ruling has caused – particularly amid the uncertainty of the pandemic – hurts our international students and our communities. We are carefully and deliberately planning a safe reopening of our campuses in the fall, and ask that international students with a valid visa be allowed to continue their educational journeys."