STORY
Faculty Council elects new leadership
Regent Shoemaker, President Benson also speak at group's final meeting of academic year
Faculty Council last week concluded its meeting schedule for the academic year with the election of a new leadership team and appearances by Regent Linda Shoemaker and President Bruce Benson.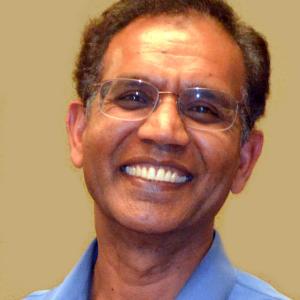 Ravinder Singh, formerly vice chair, was voted in as chair, succeeding John McDowell. Joanne Addison was elected vice chair and Monique French was elected secretary, taking over for Peggy Jobe. The new slate of officers, each the only candidate, was elected by acclamation during the April 28 meeting at 1800 Grant St.
In discussion with the council, Shoemaker said she values interaction between the Board of Regents and faculty members; this was her second appearance before Faculty Council since taking office in January 2015.
"Higher ed is changing – we know this, we read it. We know that there are all of these issues on the horizon for higher education," Shoemaker said. "We've got to figure out together where we want this university to be in 10 years. That's hard to do."
McDowell asked about priorities for the board; Shoemaker noted that the regents will readdress the list at their summer retreat with the guidance of outside facilitators.
"Certainly resource allocation has got to be at the top," Shoemaker said. "I also feel like we've been through the worst of the times, in terms of cutting the budget. … All of our campuses need to be healthy, strong and cohesive within themselves."
Benson thanked the council and faculty "for all the hard work," and stressed his ongoing interest in fostering a collaborative culture across the university.
"I can't say enough good about all of you," he said. "I feel really good about the direction we're going. We're going to keep driving this university ahead and keep making it a better place."
Also at the April 28 Faculty Council meeting:
Vice Presidents Michael Lightner, academic affairs, and Kathy Nesbitt, employee and information services, updated the council on progress on the system review of Board of Regents Laws and Policies. Both said that the regents are mindful of shared governance, and that the board-requested review will allow for faculty and staff input on revisions. More communication will be forthcoming.
Nesbitt followed up on the recent announcement that the tuition waiver benefit would not be widely expanded this coming year. She said a survey will be used to help determine likely utilization of an expanded benefit, with that information helping to establish a recommendation for the 2017-18 fiscal year.
Availability of Lynda.com, a learning website that features educational videos on a variety of topics, will be broadened across the campuses later this month, Nesbitt said. The University of Colorado Staff Council has advocated for the platform, currently available at CU-Boulder, as part of its push for more professional development opportunities.