STORY
Faculty Council Committee Corner: Racial and Ethnic Equity
CREE developing and promoting diversity, equity and inclusion at CU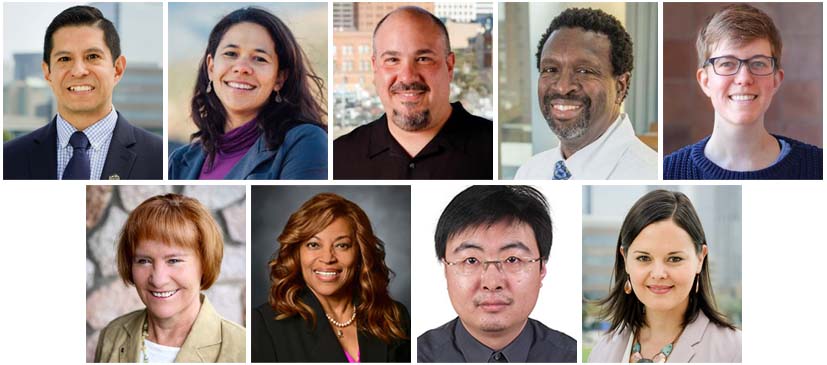 The CU Committee for Racial and Ethnic Equity (CREE) considers the needs and priorities of Faculty of Color and Students of Color in collaboration with student governance bodies i.e. Intercampus Student Forum (ICSF). The scope of this committee includes racially and ethnically minoritized faculty, including international faculty of color and indigenous faculty.
To address our purpose, CREE seeks to assess and enhance the experiences of the Faculty of Color as related to issues of advancement, productivity, recognition, compensation and agency. We are working to provide a best practice guide on recruiting, retaining and promoting Faculty and Students of Color. We began this work in consultation with Professor Emerita Brenda J. Allen and will continue this year to work toward creating a guide that can be adapted for use by each of the four campuses. During this academic year, 2021-2022, CREE has led the development of a resolution addressing the need to protect academic freedom.
We are also seeking to create increased connections across the four campuses. We want to build closer ties to each of the campus-level committees to foster an exchange of ideas and a CU network of individuals focused on diversity, equity and inclusion (DEI).
Please see our website for more information about the committee.
Our committee currently consists of nine members representing each of the four campus. We have two available positions for representatives from CU Boulder and one for a representative from CU Anschutz. If you are interested in joining our committee, please contact the committee co-chairs.
Here are our representatives from each campus:
Jorge Chavez, Co-Chair. CU Denver, School of Education and Human Development.
Cerian Gibbes, Co-Chair. CU Colorado Springs, Geography and Environmental Studies.
Carlos Reali, Secretary. CU Denver, Sociology.
James Carter. CU Anschutz, Medicine.
Linds Roberts. CU Boulder, University Libraries.
Kathy Prue-Owens. CU Colorado Springs, Nursing.
Regina Richards, CU Anschutz, Medicine.
Lei "Frank" Zhang. CU Colorado Springs, Sociology.
Adriana Alvarez. CU Denver, School of Education and Human Development.
The committee invites questions or comments via CU Connections.