STORY
Faculty Council Committee Corner: LGBTQ+
Candrian's photo exhibit tells stories of older LGBTQ women
Editor's note: This is part of an ongoing CU Connections series in which the Faculty Council highlights each of its committees and their efforts. See past installments here.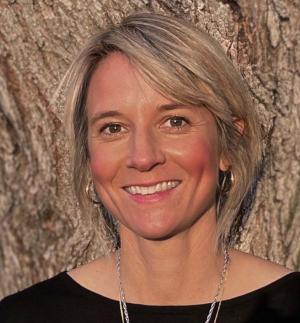 For this Committee Corner, the Faculty Council LGBTQ+ Committee is spotlighting the incredible work of one of our members, Carey Candrian, Ph.D.
Candrian is an associate professor in the Division of General Internal Medicine at the CU School of Medicine and a Cambia Health Foundation Sojourns Scholar. Her research explores how communication shapes — and is shaped by — perceptions, attitudes and biases in the community.
Candrian's focus is on using her research and communication expertise to improve health equity for older adults who are lesbian, gay, bisexual and transgender (LGBT) and those who care for them. If patients feel they can safely and openly be who they are — and tell us who and what matters most to them — we can offer them the support they and their loved ones want, when they need it most.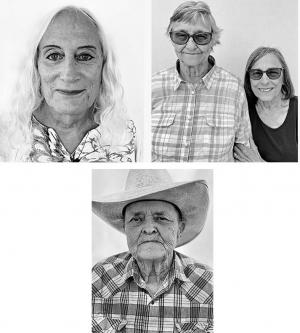 This fall, Candrian has been telling the stories of older LGBTQ women in a new photo exhibit, "Eye to Eye: Portraits of Pride, Strength, Beauty." The show features Candrian's photo portraits of 20 women accompanied by quotes about their struggles being LGBTQ at a time when coming out could mean losing your job, your home, or even your family and friends.
"Eye to Eye" can be experienced 9 a.m.-5 p.m. Monday-Friday at the Fulginiti Pavilion for Bioethics and Humanities on the CU Anschutz Medical Campus through January; in-person exhibit viewing is only available to badged CU Anschutz faculty, students and staff. You can visit the exhibit virtually here: https://www.cuanschutz.edu/centers/bioethicshumanities/arts-and-humanities/eye-to-eye
In a School of Medicine press release, Candrian stated, "Nearly 50% of older LGBTQ adults say their doctor doesn't know that they're LGBTQ, and the stress of hiding takes up to 12 years off their life."
According to the press release, two years ago, when — as part of a project backed by the Lesbian Health Fund and the Colorado Health Foundation — Candrian began interviewing older LGBTQ women in Colorado about their health care experiences, she began to see beyond the statistics. She met women ages 60 to 84, from throughout Colorado, who had jobs, partners, hobbies, passions, lives. Urban women. Rural women. Black and Hispanic women. Trans women. Disabled women.
"It's easy to look away or disconnect when you hear general numbers about groups of people, but it's harder to do that when you actually meet someone," Candrian said. "These women have been so silent to stay safe and hidden, but they're also really strong and brave and want to be heard."