STORY
Faculty Council Committee Corner: LGBTQ+
Transgender Awareness Week continues through Nov. 19; Transgender Day of Remembrance/Resilience is Nov. 20
Editor's note: This is part of an ongoing CU Connections series in which the Faculty Council highlights each of its committees and their efforts. See past installments here.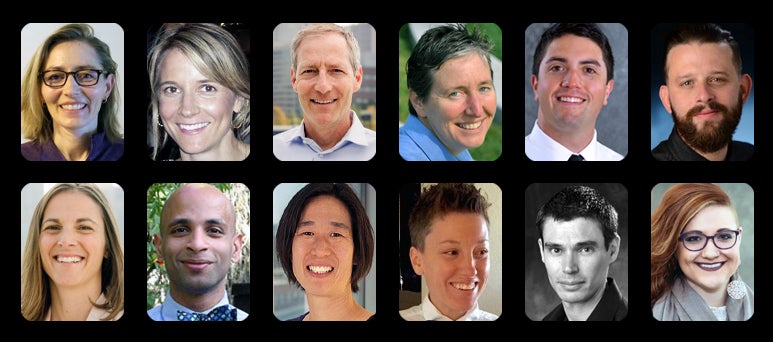 The Faculty Council LGBTQ+ Committee has been charged with considering concerns of gay, lesbian, bisexual and transgender faculty, including: (1) assessing the cultural climate of the university as it pertains to opportunities for LGBTQ+ faculty for academic advancement, productivity and appropriate compensation; (2) making recommendations for creating an academic environment that fosters the academic success of LGBTQ+ faculty; (3) working to assure fairness in the recruitment and retention of LGBTQ+ faculty; and (4) developing support networks and recommending policy to address the needs of LGBTQ+ faculty.
The committee would like to remind everyone of this year's Transgender Awareness Week (Nov. 13-19) and the Transgender Day of Remembrance/Resilience on Nov. 20. This day memorializes all transgender and nonbinary individuals killed each year due to violent transphobia, and emphasizes the strength of trans and gender-nonconforming communities of color.
Over the past several years, the LGBTQ+ Committee has advocated for and achieved inclusion of transgender-health-related services in university insurance coverage, coordinated CU's sponsorship of and representation in Denver's Pride Fest, and co-hosted multiple intersectional symposia in collaboration with the EMAC (Ethnic and Minority Affairs) Committee, now CREE.
This year, the committee is continuing its work on a few policy initiatives.
First, the committee will continue its work advocating for the opportunity for employees to voluntarily disclose information regarding sexual orientation and gender identity. Students have been provided the ability to disclose this information, and the committee would like employees to have the same option.
The committee also is working again this year on developing a more streamlined process for transitioning individuals to update their relevant information within all of the university's systems, and creating resources to help folks navigate the process.
Out Boulder has information regarding Transgender Awareness Week (https://www.outboulder.org/events/taw). More information about the Transgender Day of Remembrance is available at https://www.glaad.org/tdor and https://www.hrc.org/campaigns/transgender-day-remembrance, and about Transgender Day of Resilience at https://www.tdor.co/.