STORY
Faculty Council Committee Corner: Executive
Leadership encourages faculty at all levels to participate in shared governance
Editor's note: This is part of an ongoing CU Connections series in which the Faculty Council highlights each of its committees and their efforts. See past installments here.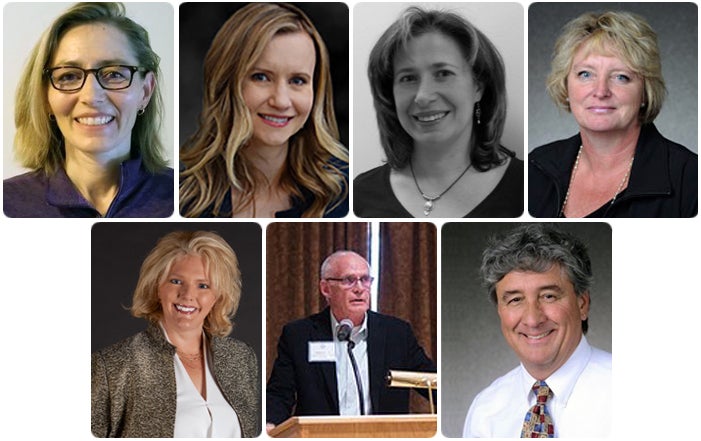 Faculty Council is our systemwide faculty governance group that works directly with the president's office, the Board of Regents, and the chairs of each Faculty Assembly. Officers are elected and committee members are nominated through each campus's Faculty Assembly.
Our primary goals are to protect and advocate for the professional environment of all faculty members, preserve academic freedom as it relates to teaching and research, further diversity and inclusion, and build upon the guiding principle of shared governance.
The council's Executive Committee is composed of the council chair, vice chair and secretary, as well as the four leaders of the campus-based Faculty Assemblies. The Executive Committee meets before each regularly scheduled meeting of the Faculty Council to discuss issues, set goals and priorities for the year, as well as meeting agendas.
Besides the Executive Committee, Faculty Council has seven standing committees: Budget Committee; Communications Committee; Committee on Racial and Ethnic Equity (CREE); Educational Policy and University Standards (EPUS); Lesbian, Gay, Bisexual, Transgender and Queer + (LGBTQ+); Personnel and Benefits Committee; and Women's Committee. Committee Corner in CU Connections features each of these committees, individually, throughout the academic year.
This year, Faculty Council is engaged in a wide range of activities, including organizing the 18th Annual CU Women's Succeeding Symposium, strengthening CU's commitment to equity and inclusion, revising the Faculty Senate Privilege and Tenure Committee bylaws, reviewing CU's investment practices in light of climate research findings, responding to the results of the upcoming Climate Survey, participating in discussions concerning pay equity, the future of online education at CU, and many more.
We encourage faculty at all ranks – tenured and tenure-track, instructional, research, and clinical – to participate in shared governance!
Shared governance is fundamental to the health and mission of the university. We express our many thanks to those who generously give their time to faculty governance across all of our campuses.
Whether you are a new or returning faculty member, we invite you to get involved this year. You can serve as a representative-at-large for your campus on the Faculty Council, or as a campus representative on one of the seven Faculty Council Committees.
Please contact us to learn more about who we are and how you can participate in shaping the future of the university.
Visit us online: https://www.cu.edu/faculty-council