STORY
Expanded tuition waiver to take effect for summer
Benefit may be transferred to dependents for use on campuses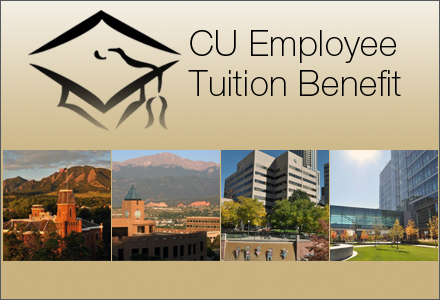 The University of Colorado has officially launched the newly expanded tuition benefit, which takes effect for the 2012 summer term.
As in the past, the tuition waiver continues to cover nine credits per year at any CU campus. This year's much-requested change allows the credit to be transferred from the employee to eligible dependents for use on the campus of employment. Dependents of system administration employees may enroll at any CU campus.
Dependents in this context are spouse or partner and IRS-defined dependent children.
In separate votes in February, the Staff Council and Faculty Council gave unanimous approval supporting the benefit expansion. Some members of both groups have said they hoped for an even broader expansion of the benefit, and university leadership has indicated it hopes to consider a wider program when finances permit.
Details on the Tuition Benefit APS are posted at http://www.cu.edu/pbs/tuition-benefit/.
If you or an eligible dependent are interested in taking classes this summer, be sure to start the process early and submit the Tuition Benefit Application Form to Payroll & Benefit Services.
Questions: Refer to the contact list provided on the website.