STORY
Epidemic of prescription drug ODs inspires new training program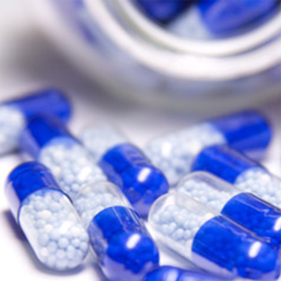 A new training program to help stem the epidemic of opioid prescription-related overdoses and unintentional deaths has won the endorsement of the Colorado Medical Society and COPIC, a medical malpractice provider.
The program, offered by the Colorado School of Public Health, is an online course that gives Colorado health care providers guidelines on managing patients with chronic, non-cancer related pain.
"The goal of this private-public initiative is to help improve practice, address the epidemic of opioid prescription-associated health problems and improve care," said Alfred Gilchrist, CEO of the Colorado Medical Society.
The Opioid Crisis: Guidelines and Tools for Improving Chronic Pain Management is the first course of its kind in Colorado to offer online training and tools that target the opioid abuse epidemic. The course was developed by the school's Center for Worker Health and Environment in partnership with chronic pain experts and members of Colorado's insurance community.
Along with its online training, the course website provides clinician-oriented resources, including links to the Prescription Drug Monitoring Program (PDMP), tools for assessing patients' level of functioning, surveys to assess the risk for potential addiction, and calculators for estimating the dose of opioids being taken by patients, among others.
COPIC announced that it is awarding COPIC points, which result in discounts on medical malpractice premiums, for clinicians who complete the training.
At the same time, Pinnacol Assurance, a major provider of workers' compensation insurance in Colorado, announced the course as a requirement for all SelectNet members; the company's network of clinicians who provide care for injured workers.
"The Colorado medical community has stepped up its efforts to address this epidemic," said professor Lee Newman, M.D., M.A., and director of the Center for Worker Health and Environment. "The state Department of Labor adopted treatment guidelines for the care of these patients who suffer from pain. Now physicians can readily access the information they need to be providing that new standard of care."
According to the Robert Wood Johnson Foundation, nearly 82 people die each day from unintentional overdoses of opioid medication. To tackle this public health challenge, the online training instructs clinicians on the evidence-based state and federal guidelines for managing chronic pain. The course targets health care providers, including physicians, nurses and specialists, who treat chronic pain patients.
The course was developed with the support of an unrestricted educational grant from Pinnacol Assurance. Additional support came from the Centers for Disease Control and Prevention, the National Institute for Occupational Safety and Health and the Hollis Family Trust.