STORY
Early-bird registration for Accessing Higher Ground Conference ends Friday
Campus affiliates eligible for 5%-10% discount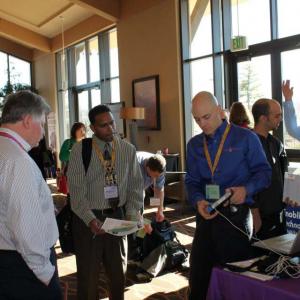 Early-bird registration for the Accessing Higher Ground: Accessible Media, Web and Technology Conference has been extended through Friday.
This year's event runs Nov. 15-19 at the Sheraton Denver Downtown Hotel. The 2021 edition of the conference also will have a virtual option.
CU campus affiliates who use their campus email address receive a 5% discount off registration fees. CU Boulder affiliates will receive a 10% discount.
Accessing Higher Ground focuses on the implementation and benefits of accessible media, universal design and assistive technology in the university, business and public setting; legal and policy issues, including ADA and 508 compliance; and the creation of accessible media and information resources, including webpages and library resources. For institutions of higher education, there is a strong focus on campus accommodation, universal design and curriculum accessibility.
Keynote speaker is Jaipreet Virdi, historian of medicine, technology, and disability. She is an assistant professor at the Department of History at the University of Delaware and the author of "Hearing Happiness: Deafness Cures in History."
Click here for the full agenda or register now.
Questions: Contact Howard Kramer, 720-351-8668 or hkramer@ahead.org.