STORY
Donors give $2 million to fuel research in childhood diabetes
As endowed chair, Rewers to continue groundbreaking work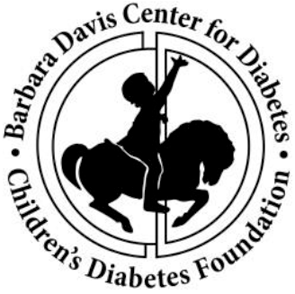 The University of Colorado School of Medicine has received $2 million in gifts – a $1.5 million lead gift from an anonymous donor and $500,000 from The Battin Trust – to establish an endowed chair at the Barbara Davis Center for Childhood Diabetes (BDC).
The inaugural holder of the Richard Abrams and Marian Rewers Endowed Chair for Clinical Research to Eradicate Childhood Diabetes will be Marian Rewers, M.D., Ph.D., who will continue his groundbreaking research at CU toward prevention of the disease.
The chair is named in honor of Rewers and his longtime colleague Richard Abrams, M.D., who founded Colorado Preventive Medicine at Rose Medical Center. During his career of more than 30 years, Abrams has been dedicated to management of diabetes during pregnancy and preventing and treating complications from diabetes. Abrams wrote and edited several books on the management of diabetes and led the American Diabetes Association Council on Pregnancy.
The gift supports the implementation of results from two National Institutes of Health (NIH)-funded research projects led by Rewers at CU's Anschutz Medical Campus. His research has narrowed down the search for possible environmental causes of type 1 diabetes and ways to prevent it.
"Eradication of type 1 diabetes is a lofty goal, but we want to set the bar high," said Rewers, who is a professor of pediatrics and medicine and BDC clinical director. "The endowed chair will help us take the next step from knowing the cause to taking action and more specifically, action here in Colorado that can help Colorado kids avoid diabetes."
In type 1 diabetes, the body's immune system attacks insulin-producing cells in the pancreas. Affected persons produce little or none of the insulin needed to convert sugar into energy. The most severe chronic disease affecting children and young adults, type 1 diabetes has no cure and must be managed with daily insulin injections.
The BDC was founded in 1978. Currently it provides treatment for 3,600 children and 2,400 adults with type 1 diabetes.
"The donor is a strong supporter of the Barbara Davis Center and the Children's Diabetes Foundation, whose core purpose is to support the work of the BDC," Rewers said. "This person would like to see action fast and results in the near future. We were chosen because we have something that is already very advanced and promising."
In 1993, Rewers initiated the NIH-funded Diabetes Autoimmunity Study in the Young (DAISY), which screened for genetic markers of diabetes in 30,000 newborns and tracked the health of 2,500 who had a high genetic risk. Rewers and his colleagues were able to exclude routine immunizations, childhood obesity and baby formula made from cow's milk as triggers of type 1 diabetes. Their research findings linked certain viral infections to an increase in the risk for diabetes, while also determining that omega-free fatty acids may protect against the disease.
On the foundations of research from DAISY, the NIH funded The Environmental Determinants of Diabetes in the Young (TEDDY). That research has incorporated data from 424,000 children in Europe and America and the team is following 8,766 children who have the highest risk for diabetes. TEDDY is on track to produce new findings helping to prevent type 1 diabetes in the near future.
Rewers said he expects the endowment to help children avoid diabetes, though he added that it may take many more years to bring about eradication of the disease.
"The impact we hope for," Rewers said, "is to shorten the time it takes from making major discoveries to implementing in human lives. We want to shorten the pathway to prevention of diabetes."