STORY
Diversity Engagement Survey to assess inclusion efforts across CU
Email to be distributed to faculty, staff, students beginning Monday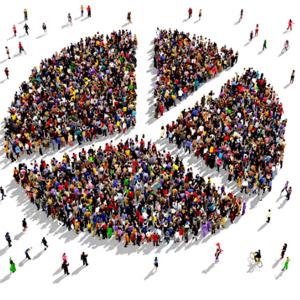 Members of the CU community will have the opportunity beginning next week to share their perspective on how well the university is implementing its commitments to diversity and inclusion.
All CU students, faculty and staff will be asked to participate in the Diversity Engagement Survey (DES), aimed at assessing efforts in diversity, inclusion and equity across CU and providing insight that will be used to improve the university's culture. It will be delivered via email beginning Monday, Oct. 28, and will remain open for three weeks.
The survey grew out of the Board of Regents' desire to examine the climate at CU as it relates to diversity and inclusion.
"The Board of Regents has said that diversity and inclusion must be fundamental to the University of Colorado, but it's also clear from what we have seen across the campuses and across society that we still have much important work to do. We need to gain a solid understanding of how well we are doing and learn where we can improve," said Glen Gallegos, chair of the Board of Regents. "We have a good survey instrument that will not only allow us to assess ourselves against other institutions of higher education, but will be something we can replicate regularly to gauge progress and hold ourselves accountable."
Patrick O'Rourke, vice president, general counsel and secretary to the Board of Regents, will oversee the administration of the survey. He worked with governance groups, as well as the Board of Regents and administration, to fine-tune the survey instrument, developed at the University of Massachusetts.
It will be administered by DataStar Inc., an independent survey management firm, which will conduct the survey anonymously and analyze results independently. The survey has been used at other colleges and universities across the United States, which will allow DataStar to provide benchmark data.
Faculty, staff and students will be able to complete the brief (10 minutes or so), voluntary survey confidentially. All responses go directly to DataStar and are reported back to CU in aggregate form. No data will be reported to the university in a way that would identify anyone based on responses. A list of frequently asked questions is posted here.
Gallegos said he expects results will allow CU to improve its diversity and inclusion efforts, as well as to inform the systemwide Leaning Into the Future strategic plan, which is in process.
"CU values the contributions and perspective of each of its students, faculty and staff members, but we need information about their experiences," he said. "The survey will provide a better understanding of our strengths and weaknesses. It will also raise awareness of diversity- and inclusion-related efforts at CU. We are committed to systemwide improvement in this critical area."
He said results will be shared widely across the university in early 2020. The report will show big-picture results at CU, but will also be broken down at the campus and college levels.