STORY
Diversity conversation focus of upcoming virtual fireside chat
CU faculty, staff invited to register for Aug. 3 event

The University of Colorado System Office of Diversity, Equity, and Inclusion (DEI) invites you to a "Fireside Chat: Unpacking Bias, Navigating Conflict and the Art of Being Goodish," at 1:30 p.m. Aug. 3.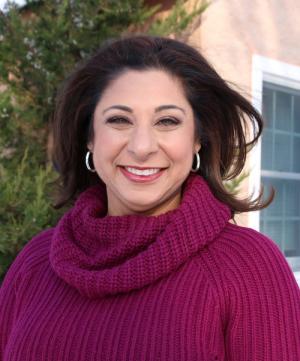 The virtual event will feature a screening of the Stanford Women in Leadership Innovation Lab's conversation with Dolly Chugh, Ph.D., "The Person You Mean to Be: How Good People Fight Bias." During the event, attendees will participate in facilitated discussions that will analyze and expand upon Chugh's theories presented in the recorded discussion
CU system employees are invited to attend. Register before July 27, as space is limited.
Chugh is a Harvard-educated, award-winning associate professor in the Management and Organizations Department at New York University Stern School of Business. Her research integrates the theories and methods of social psychology, behavioral economics, judgment and decision making, sociology and education. Her work focuses on the psychology of "being a good person" and how this concept interacts with our daily lives, and particularly in the workplace, which she writes about in her 2018 book, "The Person You Mean to Be: How Good People Fight Bias."
Read more about Chugh through her biography on New York University's webpage.
The Stanford Women in Leadership Innovation Lab program began out of the stall in gender equality in leadership positions. The VMware Women's Leadership Innovation Lab at Stanford University generates foundational research to advance women's leadership by diagnosing barriers, developing and evaluating interventions to get beyond barriers, and disseminates research-based solutions by bridging the gap between research and practice. You can learn more about Stanford's Women in Leadership Innovation Lab here.
Questions: systemdei@cu.edu