STORY
Cybersecurity Awareness Month elevates culture of safety
CU Office of Information Security calls on community to 'Be CyberSmart'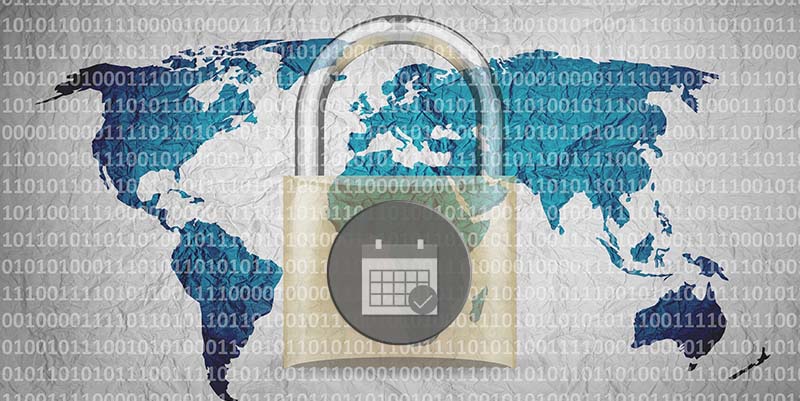 The University of Colorado Office of Information Security points to October's Cybersecurity Awareness Month as an opportunity to continue fostering a security culture at CU.
The university joins a growing global effort to promote the awareness of online safety and privacy. The Cybersecurity Awareness Month Champions Program is a collaborative effort among colleges and universities, businesses, government agencies, associations, nonprofit organizations and individuals committed to the month's theme of "Do Your Part. Be CyberSmart."
This year, Cybersecurity Awareness Month's main weekly focus areas will revolve around:
Understanding and implementing best security practices, including the importance of strong passphrases, using multi-factor authentication, performing software updates and backing up data.
Recognizing suspicious emails that attempt to trick you into providing your personal information, installing malicious software or sharing access to your accounts.
Empowering individuals to not only practice safe online behavior, but consider joining the mission of securing our online world by considering a career in cybersecurity.
Making cybersecurity a priority in business by making products and processes "secure by design" and considering cybersecurity when purchasing new internet-connected devices.
Beginning Monday, the OIS website — cu.edu/security — will be the CU community's source for Cybersecurity Awareness Month content and activities, including weekly articles, Zoom webinars and quizzes in which participants compete for prizes.
Now in its 18th year, Cybersecurity Awareness Month continues to build momentum and impact with the ultimate goal of providing everyone with the information they need to stay safer and more secure online. CU is proud to support this far-reaching online safety awareness and education initiative which is co-led by the National Cyber Security Alliance and the Cybersecurity and Infrastructure Agency (CISA) of the U.S. Department of Homeland Security.
For more information about Cybersecurity Awareness Month 2021 and how to participate in a variety of activities, visit CU's Office of Information Security website.