STORY
CU Social Justice Summit set for Feb. 5
Proposal submission deadline is Dec. 7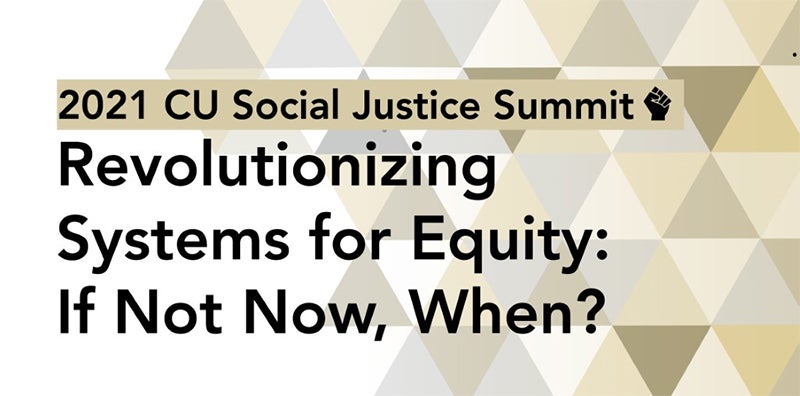 The University of Colorado will host its 2021 Social Justice Summit – "Revolutionizing Systems for Equity: If Not Now, When?" – 9 a.m.-5 p.m. Friday, Feb. 5.
Staff, faculty, students and community members are invited to take part in a day of virtual workshops, presentations and discussions about how to advance equity with a focus on systems.
Sessions will explore social justice themes including the impacts of COVID-19; coalition building and engaging partnerships; and the future of diversity, equity and inclusion. The summit also will have identity-based caucuses to provide affinity spaces for participants to engage with other members of their communities.
The Social Justice Summit is designed to recognize effective strategies and initiatives, target areas of improvement, and provide best practices to work toward campus cultural and climate transformation.
We are excited to announce the two keynote speakers for the Summit:
More details to come about session topics and presenters.
If you are interested in presenting at the 2021 Social Justice Summit or serving as a Caucus Leader, please complete an application by Dec. 7.