STORY
CU sets record $924 million in sponsored research funding
Annual federal, state, local grants increase by nearly $46 million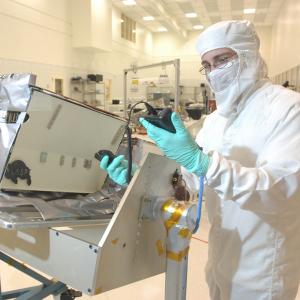 University of Colorado faculty researchers earned $924 million in research awards for the 2015-16 fiscal year, a record year for the four-campus system.
The preliminary total (final figures will be available later in the fall), comprising more than 2,000 research awards, is a 5.2 percent increase over last's year's total of $878.3 million. It also eclipses the previous record of $884.1 million in fiscal year 2009-10, a total fueled by one-time federal stimulus dollars.
"Record research funding reflects the high quality of our faculty researchers, whose work improves lives, advances knowledge and enhances the educational experience," said CU President Bruce D. Benson. "Their impressive abilities in securing research funding in a highly competitive environment also has a substantial economic impact on Colorado."
Some $606 million systemwide came from federal agencies and $317.9 million from non-federal awards. Research funding is earmarked by the funding entity for specific projects and cannot be diverted to the university's operating budget.
The campus totals are:
CU Boulder — $436.8 million
CU Colorado Springs — $8 million
CU Denver — $25 million
CU Anschutz Medical Campus — $454.2 million