STORY
CU provides 'blueprint for reform' in higher education efficiency
System's academic quality, innovation featured in report by American Council of Trustees and Alumni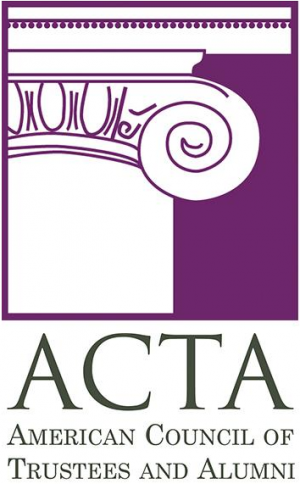 The University of Colorado system is featured as a model of academic quality and innovation in a new guide created by the American Council of Trustees and Alumni (ACTA).
Released today, ACTA's report highlights creative problem-solving and innovative approaches used by CU and other universities and systems to cut costs and deliver high-quality college education for all students.
In the report, Bold Leadership, Real Reform 2.0: Improving Efficiency, Cutting Costs, and Expanding College Opportunity, CU is featured as a "blueprint for reform" in a section on campus case studies. ACTA collaborated with Regent Stephen Ludwig and system staff to collect information on best practices used to improve efficiency, reduce costs and expand access and opportunity.
"The efforts made by these schools illustrate how trustees, administrators, and other stakeholders can build upon past successes and reinforce hard-won achievements," the report reads.
In the face of recession and declining state support, the report notes, CU President Bruce Benson "adopted a three-pronged business-minded approach to keeping the University financially secure: 'Find efficiencies, build collaboration, and generate new revenue.'" CU is lauded for cutting administrative red tape and for introducing an online database, www.cu.edu/cost-drivers-cu, providing greater transparency in complex university finances.
CU's achievements in innovation are detailed in passages on CU Guaranteed, the program that guarantees admission to any arts and sciences program at a CU campus for Colorado community college transfer students who qualify, and on CU's planned three-year online degree. Initiated by the Board of Regents, the effort to expand access and increase degree completion continues to make progress via cross-campus collaboration.
The report is ACTA's second guide on university best practices for trustees, identifying innovative approaches college and university trustees can adopt to contain costs and improve institutional performance. The guide presents tried-and-true methods for improving higher education.
The new volume follows up on initiatives — some launched at the height of the financial crisis — outlined in ACTA's earlier trustee guide, Bold Leadership, Real Reform: Best Practices in University Governance. In revisiting schools featured in the previous guide, ACTA's review enables trustees to follow the progress different university initiatives have made in increasing student success.
The guide urges higher education trustees to look at innovative models, such as shared course initiatives and online consortia, curricular consolidation, and the use of institutional analytics to identify bottlenecks and improve operations.
Besides CU, other institutions featured as "Blueprints for Reform" are Arizona State University, Purdue University, the University System of Maryland and the State University System of Florida. Each provides examples of cost-saving techniques and administrative innovations that have improved student outcomes and efficiency without compromising academic quality and student options.
"This guide is a playbook for trustees looking to leapfrog the conventional wisdom about higher education finance," said Armand Alacbay, ACTA's vice president of trustee and legislative affairs. "Higher education's traditional business model is increasingly unsustainable, so the need for engaged trusteeship is at an all-time high. Boards can play a significant role in improving institutional strategy and efficiency without compromising academic quality or raising tuition."
ACTA is an independent, nonprofit organization committed to academic freedom, excellence and accountability at America's colleges and universities. It receives no government funding and is supported through the generosity of individuals and foundations.
Launched in 1995, ACTA works with alumni, donors, trustees and education leaders across the United States to support liberal arts education, uphold high academic standards, safeguard the free exchange of ideas on campus, and ensure that the next generation receives a philosophically rich, high-quality college education at an affordable price. The ACTA network consists of alumni and trustees from nearly 1,300 colleges and universities, including more than 22,000 current board members.