STORY
CU names Jeff Howard vice president for communication
Longtime professional brings significant expertise, Colorado roots
The University of Colorado has named Jeff Howard vice president for communication in system administration. He will oversee communication initiatives in the Office of the President and work with the Board of Regents. Howard will also collaborate with communication leaders on the four campuses and at the CU Foundation. He begins his duties March 21.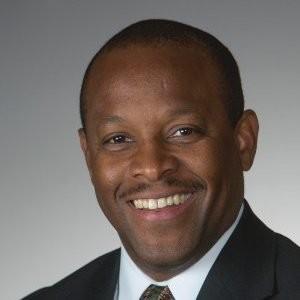 "We're thrilled to have Jeff bring his significant communications expertise, deep Colorado roots and passion for higher education to CU," said CU President Todd Saliman. "He will be a great asset as we continue to advance the narrative of how CU changes lives and adds substantial value to our state and beyond."
Howard has spent the past eight years as managing partner at Gomez Howard Group, a Colorado communication and public relations firm. He has held communication leadership positions with complex national organizations, including the NCAA and the U.S. Olympic and Paralympic Committee. He also spent nearly a decade in top-level communication and external engagement positions at the University of Denver. He started his career in communications with the Denver Broncos before joining Denver's KWGN (Channel 2) as a producer and reporter.
"I look forward to working with President Saliman, his team, the Board of Regents and colleagues across the CU system as we advocate for and deliver on the positive mission of higher education," Howard said. "I'm excited by the chance to engage with the many constituents who care deeply about the university and the important work being done by students, faculty and staff at CU. I can't wait to get started uplifting the voices in our diverse community."
In addition to working with colleagues on CU's four campuses, Howard will be part of a team comprising CU's external relations efforts in the offices of Government Relations, Outreach and Engagement and Advancement Services. He will oversee CU system communication operations in media relations, internal communications and web development.
"Jeff will be an important addition as we focus our efforts to convey the significant value of a CU degree and the contributions the university makes to Colorado, the nation and world," said Danielle Radovich Piper, CU's senior vice president for external relations and strategy. "He has also been deeply engaged in the Denver and Colorado communities, which will serve him and the university well."
Howard earned a bachelor's degree in Sports Information and Reporting from Metropolitan State University of Denver (MSUD) and an executive master's in Sport Organization Management from Université Claude Bernard Lyon 1 in France. He has been an adjunct faculty member at MSUD and the Daniels College of Business at the University of Denver.
Howard was selected after a search process that yielded 120 candidates. He replaces Michael Sandler, who left the university in June. Ken McConnellogue, who is retiring from CU, has served in the interim.