STORY
CU Denver Disability Symposium set for Nov. 2-3
Registration now open for virtual event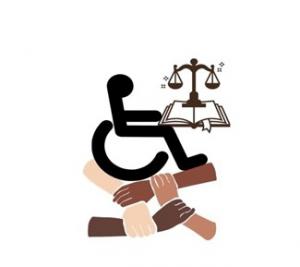 Registration is open for the CU Denver Disability Symposium, a virtual event set for Nov. 2-3. Lydia X. Z. Brown, a nationally recognized advocate and author within the disability community, will appear as keynote speaker.
Click here for more information and the agenda for the symposium, which is presented by the Faculty Assembly and Faculty Council Disability Committees.
Between 15% and 26% of the population lives with some form of a disability. Some of these disabilities are visible, such as some mobility and sensory disabilities, while many are hidden, such as chronic illnesses, psychiatric conditions, neurological and learning disabilities.
People with disabilities often deal with systemic barriers and obstacles, as do other marginalized communities. Disabled persons who are also part of the BIPOC and/or LGBTQ+ communities often find their access to services and ability to fully participate educationally, professionally, and socially are even more greatly impeded.
The CU Denver Disability Symposium examines the impediments to physical, informational and educational access that these groups often share and will explore avenues for expanding community inclusivity.
The event will begin by exploring the intersection of disability, gender, sexuality, race and ethnicity in terms of systemic, institutional barriers and the social efforts to overcome them. Subsequent sessions will look specifically at issues that impact our campus community.
The symposium will include sessions that promote a greater understanding of the diverse ways in which people think; it also will address more inclusive pedagogy and assessment strategies that allow people who learn differently to best demonstrate their mastery of material.
Students and faculty also will have the opportunity to learn about available accessibility tools.
The symposium will conclude with open forums that invite faculty and students to discuss their experiences as members and friends of these communities.