STORY
CU celebrates its most generous donors at Benson Society gala
More than 200 gathered in Denver for black-tie event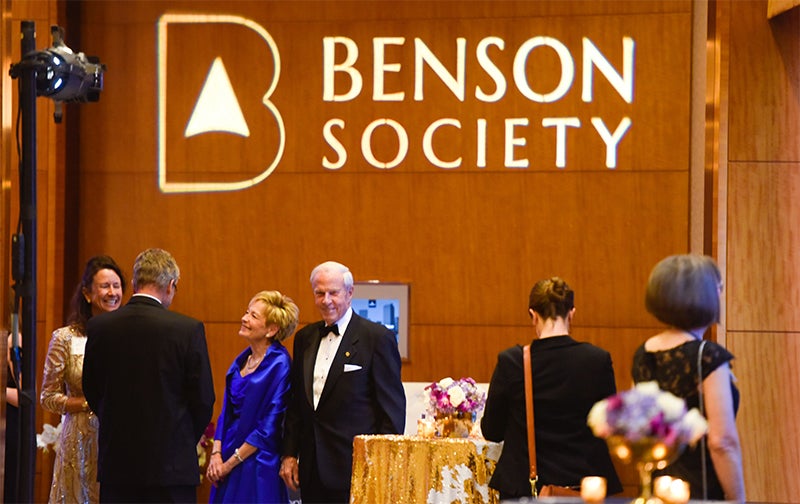 CU saluted the vision and passion of its top donors at the recent Benson Society black-tie gala.
Benson Society members have each committed at least $1 million in lifetime gifts across CU's four campuses and its system, and in many important areas like scholarships, research, health care, athletics and the arts.
"Thank you for your partnership with this amazing institution," CU Foundation President Jack Finlaw told guests. "We are grateful for your passion for what matters to you and for your vision for a better world."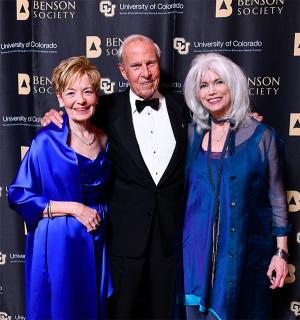 The Benson Society, which recognizes President Bruce and Marcy Benson for their dedication to philanthropy, inducted 23 new members this year, bringing the society's total to 309 donors and family foundations. New members and first-time guests received engraved sterling silver compasses to signify their philanthropic journey with CU.
More than 200 guests attended the March 30 gala at the Four Seasons in downtown Denver. They heard from Frank H. Wu, a University of California professor and expert in the value of higher education, about the indispensable role universities play in our lives and how philanthropy amplifies what institutions like CU do.
"Higher education transforms each of us," Wu said. "That transformation fundamentally alters the future trajectory for our families. And because the benefits of higher education improve the fortunes of our families, those incredible effects expand throughout our communities, cultures and industries. Universities accelerate what is best."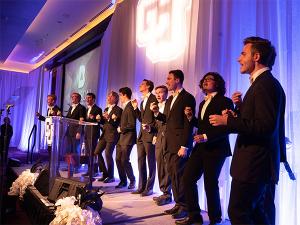 Guests enjoyed performances by the Buffoons, an a cappella group from CU Boulder, and singer-songwriter Emmylou Harris, who capped the night with a surprise musical performance.
They also learned more about Essential CU, the university-wide philanthropic campaign that launched earlier this year.
"You are essential to CU," Finlaw said. "And CU is essential to our world. It is a vital component of a Colorado that is economically powerful, physically healthy, culturally rich and socially cohesive for generations to come."