STORY
CU alters relationship with Colorado Correctional Industries
Entity will no longer be university's exclusive furniture supplier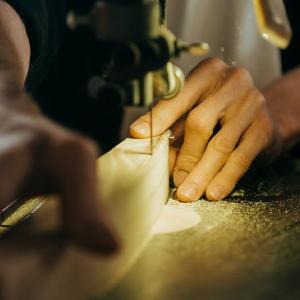 CU will continue to consider Colorado Correctional Industries (CCI) as a vendor for its furniture contracts across the four campuses and system administration, but it will no longer use it as an exclusive provider.
The decision came after President Mark Kennedy accepted the recommendation of a working group he had convened to examine the university's relationship with CCI in light of concerns about its use of inmate labor and associated issues.
The working group, comprising students, faculty and staff, delivered its recommendation to Kennedy early this week after more than two months of work. CCI, a business operating under the auspices of the Colorado Department of Corrections, has been an exclusive provider of furniture across CU's four campuses and system administration since the 1970s. The university is one of CCI's largest clients, spending an average of $7 million to $10 million annually (a cumulative $56 million since 2013).
The CCI working group was charged with determining whether CU would continue to do business with CCI as its exclusive furniture vendor in light of business, ethical and moral concerns related to the use of inmate labor. It was chaired by Todd Saliman, senior vice president for government relations, strategy and CFO. The concerns were initially brought forward by the CU Boulder Black Student Alliance and echoed by faculty and student governance groups.
"I applaud the working group's efforts – particularly from our student, faculty and staff shared governance members – in arriving at an equitable solution to a complex issue," Kennedy said.
Members of the CCI working group representing shared governance groups (Isaiah Chavous, Intercampus Student Forum president; Stephen Hartnett, Faculty Council; and Andrew Rotz, Staff Council) said although the topic was challenging, it had a positive result.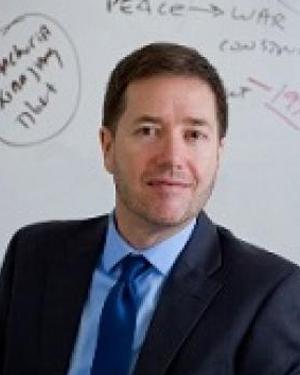 "The recommendation is a subtle and complicated one, where we're not severing our relationship, but we're also not privileging our relationship," said Hartnett, a CU Denver communication professor. "What we're saying is that CCI can apply to us as a vendor through a public call for proposals. They're allowed to participate in the call for proposals, but they're not a favored vendor. That seems eminently fair to me."
CU is issuing an RFP this week that will allow other bidders to compete for the university's furniture contracts. It will solicit pricing on specific furniture items and lines for offices, classrooms, conference space and lobby applications.
"CU Procurement's mission is to provide value and choice to the university. I am pleased that the shared governance working group arrived at a good solution on these complex issues," said Ed Mills, CU's chief procurement officer. "This allows for continuity of service while enabling a full breadth of choice for our customers."
Hartnett, who has taught in prisons and studied them for some 30 years, said the issues brought forward regarding inmate labor are legitimate.
"I've been pretty familiar with the CCI operations because as those of us who do prison education have known for years, there are deep ethical questions surrounding prison labor," he said. "As a prison educator and a prison activist, I've been following these questions of prison labor for a couple of decades now."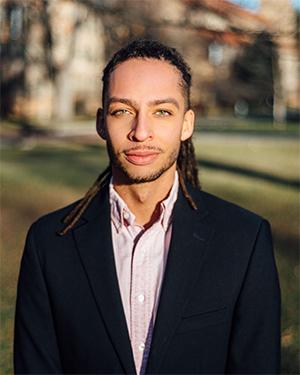 Chavous, a CU Boulder senior, said what seemed to be a relatively straightforward issue was much more complicated once the working group dug into it.
"This was a very complex judgment call with a lot of scenarios where the data and my opinion did not necessarily align," he said. "This process has been a tremendous opportunity to learn and grow, not only as an individual, but as a group, and it represents what CU should really stand for going forward and how we should operate in solving these issues."
Still, Chavous does not have illusions that everyone will applaud the recommendation.
"I think there'll be significant dissatisfaction with the outcome that will be, I believe, the public opinion of the students. What I believe, though, is that the outcome is suitable to create further change," Chavous said. "And there was a perspective that said, 'Hey, if we pull out of CCI entirely, we lose our ability to influence change within their system.' The conclusion really resulted in more doors opening."
As part of its due diligence, the group met virtually with leadership from the Colorado Department of Corrections, professional management of the CCI furniture program and inmates in the program (who also wrote to committee members to share their experiences). It also reviewed CCI's annual reports, state audits, the organization's statutory standing, as well as CU's procurement policies and procedures.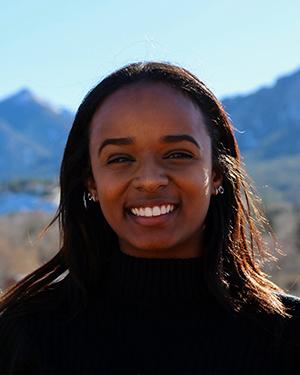 Dawn Bulbula, CU Student Government chief of staff and also co-president of the CU Boulder Black Student Alliance, said that while the recommendation may be unsatisfying to some, it is a move in the right direction.
"I want students, faculty and staff to see that this decision is the first step. It's not the end of the work that needs to be done in order to fix the CU system, to fix things that really impact those who are people of color on campus and in the entire state of Colorado," she said. "I want people to see that this decision is really an opportunity for them to know that as long as they have persistence and understanding, nothing is really out of one's reach and no decision is ever final.
"The decision that we made as a working group, I believe, was the best middle ground and best fit for the entire CU system. I think there are a lot of doors that we have now opened and a lot of conversations that are now acknowledged that need to be held," she said.
The working group determined that there were issues inherent in the CCI program, which were generally beyond CU's scope to change, such as extremely low inmate wages, a small number of opportunities for released inmates to gain furniture industry employment, problems with CCI's business operations and outcomes, and a lack of educational opportunities for inmates.
The working group also cited the program's positive aspects, noting that it provides inmates with positive and productive ways to spend their time, gives them valuable lessons about formal work environments, helps them help themselves and their families with wages, and provides hard skills (craftsmanship, electrical skills, management) and soft skills (teamwork, time management, professionalism).
The working group also noted that continuing a relationship with CCI can help influence change in the program and extend its educational mission into prisons.
After the recommendation was delivered, Hartnett and other statewide leaders in inmate education met with the CU Board of Regents University Affairs subcommittee to discuss more CU engagement in correctional facilities.
"My role on the committee all along has been to advocate that the CU system, instead of approaching the prisons as the providers of materials for us, that we should approach the prisons as the providers of education," he said. "I think that's where we're going to end up in the long run. I'm very hopeful that this process is going to have a really positive outcome. I think there's momentum within the state to say that education is a human right.
"And even those men and women who have committed crimes and gone to prison, still enjoy that human right. That perhaps even more than others, they can benefit from what the CU system has to offer."
Audio from Ken McConnellogue, CU On the Air Podcast.