STORY
Colorado Supreme Court hears CU appeal in concealed carry case
University attorney argues for regent autonomy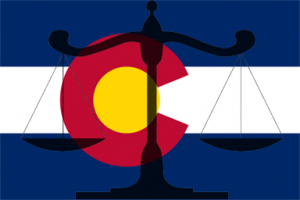 A University of Colorado attorney today argued before the state Supreme Court that the university's Board of Regents should retain the authority to govern CU campuses, including setting campus policies on weapons, despite a state law that allows authorized citizens to carry concealed firearms. An attorney representing Students for Concealed Carry countered that the state law allowing concealed carry statewide clearly applied to CU campuses.
The Colorado Supreme Court heard oral arguments in the case of Students for Concealed Carry vs. University of Colorado Board of Regents. The university won a ruling in 2009 when the case was first brought in El Paso County Court. That decision was overturned by the Colorado Court of Appeals in April 2010. The CU Board of Regents voted 5-4 last year to appeal to the Colorado Supreme Court. Each side presented briefs on the case to the court, which today heard 30 minutes of oral arguments from each side. The court will deliberate and render its decision, likely later in the summer or early fall.
CU's policy, in place since 1970, prohibits weapons, including guns, on the university's four campuses.
CU attorney Patrick O'Rourke said the Board of Regents is a separate state constitutional authority, and thus state law needs to clearly articulate that the concealed carry law applies to the university. Because it is not articulated in the law (passed in 2003), O'Rourke said, the regents' constitutional authority prevails. Following oral arguments, O'Rourke said the focus of the case is not whether concealed weapons on campus are a good or bad thing, but rather who gets to decide the question.
"The regents are charged by the Colorado Constitution and the people of the state to make decisions about the governance of the university, and we believe they are best positioned to do so," O'Rourke said. "If the General Assembly wanted to divest the regents of the ability to govern the campuses, it must explicitly say so."
But James Manley, arguing on behalf of Students for Concealed Carry, said the law is clear.
"The Concealed Carry Act plainly applies to all areas of the state," Manley told the court.
He also said people with concealed carry permits are abiding by the law, and that does not change depending on location.
"They have been judged to be safe in all areas of the state. They don't become unsafe when they step onto a college campus," he said.
The 2003 concealed carry law was intended in part to clarify the various and sometimes competing interpretations of concealed carry laws across the state. The Students for Concealed Carry group has said that allowing weapons on college campuses might prevent incidents like the mass shootings at Virginia Tech and Northern Illinois University. Campus law enforcement groups, including the police chiefs on all CU campuses, oppose concealed carry on campuses.