STORY
Colorado's Equal Pay Act: What does it mean for you?
CU's internal pay analysis continuing this summer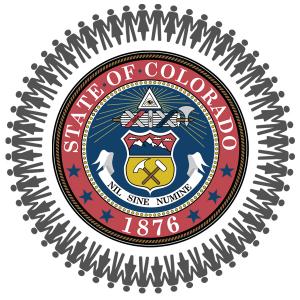 In 2019, Colorado passed the Equal Pay for Equal Work Act, which took effect on Jan. 1, 2021. The law is designed to reduce the compensation gap that exists based on sex or gender identity, or sex or gender identity plus another protected status, between workers doing substantially similar work.
Each Colorado employer is responsible for implementing practices and procedures required by the act to achieve greater parity in employee compensation.
CU is in the process of implementing the law's requirements and has nearly completed the initial salary audit to identify salary outliers across its campuses.
Here are the highlights of the law's requirements and CU's current progress.
What does the law require?
The Equal Pay for Equal Work Act sets some key requirements and prohibitions employers must follow in their hiring and promotion processes.
When recruiting, the law requires employers to post all open jobs with the hourly or salary rate or range and any benefits, and to post all positions that could be a promotional opportunity for one or more current employees.
In hiring, the law prohibits hiring managers from requesting a candidate's wage history or using any known history to determine the compensation they offer a candidate.
What does the law NOT require?
Colorado's Equal Pay for Equal Work Act does allow for wage differences if they meet the criteria outlined in the law.
For example, the law allows for pay differences if the work is not substantially similar; if an employee has more job-related education, experience or training; if a seniority or merit system is used to set pay; or based on the geographic location of the work (among other criteria). Because of this, for example, positions on different CU campuses may pay differently, due to differences in geographic location.
Does the law require paying market rate for positions?
No. Employers are not required to ensure their wages match those of competitors or meet any level of parity with the market rate for similar job types or industries.
Colorado companies must only ensure that jobs within their company pay equitably based on "substantially similar work, regardless of job title, based on a composite of skill, effort ... and responsibility."
How does Colorado's law compare to other equal pay laws?
Colorado is not the only state to enact an equal pay law. In addition to 1963's federal Equal Pay Act, 42 states have equal pay laws. Like Colorado, most states allow wage differentials based on seniority, merit, education, experience, training and other considerations. Eight states provide exemptions for small businesses, which Colorado's law does not. The Colorado law's job posting requirements are unique.
Learn more about the federal Equal Pay Act.
Who will be affected by the law's passage?
As part of an initial audit – a practice recommended but not required by the law – CU has so far identified possible wage outliers in 3% of the nearly 22,000 positions it has reviewed. Of those, 1.4% were possible lower-than-comparable wage outliers.
Positions identified as outliers will be examined more closely, first to ensure the data is accurate, and second to assess those positions for any wage differences allowed by the law (see above: What the law does not require).
When will pay analysis be completed?
Analysis is expected to be complete by the end of this summer with some work continuing through fall. With the results finalized, identified pay discrepancies will be addressed by the year's end.
Can I request a salary analysis?
Until the initial analysis is complete, faculty and staff are asked to delay making individual salary analysis requests.
Each campus Human Resources office, in collaboration with campus Institutional Equity offices, is developing a review process for Equal Pay Act issues, and details will be released as these processes are finalized.
How will CU ensure pay equity in the future?
Routine salary analysis will continue to be a part of standard human resources practice.
This will come into play, particularly, during hiring and promotion processes. Many of the act's measures relate to job posting and hiring, such as posting all open jobs and promotions as well as prohibitions on using wage history to set pay. Guides tailored to each campus are available to aid hiring managers in ensuring they follow the law during the recruitment process.
Human Resources offices will review the salaries of comparable positions to set the salary range offered for any new position or promotion opportunity to avoid internal equity issues.
Where I can find more information?
For details on the Equal Pay Act, visit your campus Equal Pay Act webpage.