STORY
In Coleman, CU had visionary leader, tremendous philanthropist
Bill Coleman, who passed away this week, made profound impact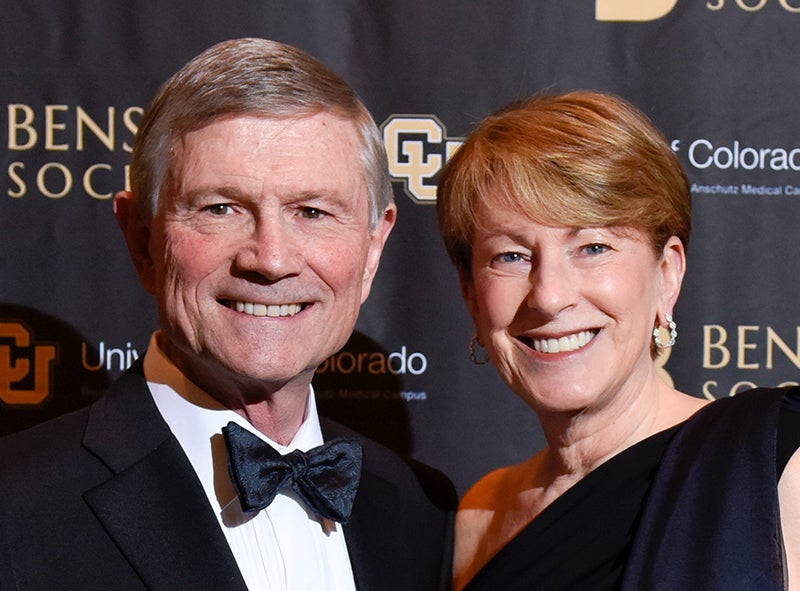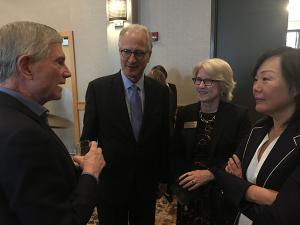 Bill Coleman, one of CU's most generous benefactors, passed away this week. He and his wife, Claudia, are the namesakes of the university's Coleman Institute for Cognitive Disabilities.
The institute celebrated its 20th year in 2020 and is one of the most notable university institutes focusing on policies and technologies helping people with cognitive disabilities. The Colemans established the institute with what at the time was the largest gift to an American public university, $250 million.
"The CU family lost a visionary leader and tremendous philanthropist with the passing of Bill Coleman," said CU President Mark Kennedy. "The Coleman Institute for Cognitive Disabilities has for 20 years had a profound impact on the lives of tens of thousands of people with cognitive disabilities and their families.
"Bill's energy and passion helped move CU and Colorado to the forefront of service, research and policy work in the community of those working to improve the lives of those with cognitive disabilities. Quite simply, he made a significant difference."
The institute's mission is to catalyze and integrate advances in technology to promote the quality of life of people with cognitive disabilities. Some 30 million people in the U.S. have a cognitive disability, such as intellectual disability, brain injury, Alzheimer's disease, stroke and serious, persistent mental illness. An estimated 449,000 persons in Colorado have cognitive disabilities.
Bill Coleman was a successful Silicon Valley technology entrepreneur who earned degrees from the U.S. Air Force Academy and Stanford before working at and leading various tech firms. He and Claudia's inspiration for the Coleman Institute came when they saw how technology opened a world of possibilities for a niece with a cognitive disability.
In a posting on the institute's website, Coleman wrote, "If these technologies are made affordable, accessible and adaptable for people with cognitive disabilities, everything about their lives will improve. Think of a world where your identity is protected but in which everything can adapt to your abilities and disabilities in the context of where you are, what you need, and what you are doing or planning to do. For those with cognitive disabilities, this world holds the promise of being able to live mostly independent lives, to work and become productive, contributing members of society."
The Coleman Institute's signature event was an annual conference that drew hundreds of people from across the country and around the world. It explored topics at the confluence of technology, policy and research regarding cognitive disabilities. Additionally, researchers affiliated with the institute gave talks and presentations around the world.
The Coleman Institute was the first systemwide institute at CU, engaging researchers and technologists from all of CU's campuses. Those researchers, along with affiliated researchers at universities and medical facilities across the country, had a strong track record for securing grants that advanced the institute's mission, said Michael Lightner, system vice president for academic affairs, who has worked with the institute since its inception.
"Those grants led to new technologies that improved the lives of people with cognitive disabilities, as well as white papers that had a significant impact on policies at the state and national levels," Lightner said.
An important initial framing was adopting a "people first" perspective, which put people, not their abilities, at the forefront. The goal was, and is, integrating people with cognitive disabilities into society to the greatest extent possible. The institute also developed and disseminated a widely regarded "Declaration of the Rights of People with Cognitive Disabilities to Technology and Information Access." The Declaration has been adopted/endorsed by 645 organization across 19 countries.
The institute also develops apps and computer-based programs ranging from accessible website monitoring technology to an app that allows for greater mobility using the RTD transportation system. In recent months, it has been working to develop applications that help those with cognitive disabilities address COVID-related issues including the Colorado Emergency Response Desktop. It created coaching technology that helped people complete everyday activities such as cooking meals, taking medications and performing various work tasks.
"The Coleman Institute has an incredibly successful track record that has had a dramatic impact on the lives of people with cognitive disabilities," Lightner said. "Bill Coleman's legacy is that he made our world a better place for thousands and thousands of people and that legacy lives on in the Coleman Institute."