STORY
Call for nominations: 2014 Thomas Jefferson Awards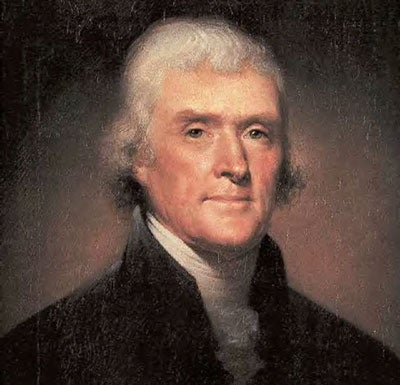 Nominations are requested for the 2014 Thomas Jefferson Awards, honoring faculty, staff and students who advance the ideals of Thomas Jefferson, including:
broad interests in literature, arts and sciences, and public affairs;
a strong concern for the advancement of higher education;
a deeply seated sense of individual civic responsibility; and
a profound commitment to the welfare and rights of the individual
The special significance of the award is its integration of excellence in performance of regular responsibilities with outstanding service to the broader community.
Nominees should be members of the teaching faculty, the student body, or the classified or professional exempt staff whose achievements reflect superior performance in their normal work or scholarship and notable participation in humanitarian activities.
Nomination deadline is Friday, Nov. 29, 2013. For fairness and consistency, the nomination packet is limited to 20 pages and must include the following:
a strong nomination letter addressing how the nominee meets the award criteria;
a current resume; and
at least three letters of support
(Note: Self-nominations are not encouraged.)
A university-wide competition, the Jefferson Award is one of the university's highest honors, and includes an engraved plaque and a $2,000 cash honorarium for each recipient.
For more information, or to submit a nomination packet as a single electronic file (PDF preferred), email AcademicAffairs@cu.edu.