STORY
Benson sets town hall schedule for April, May
President invites faculty, staff to submit written questions in advance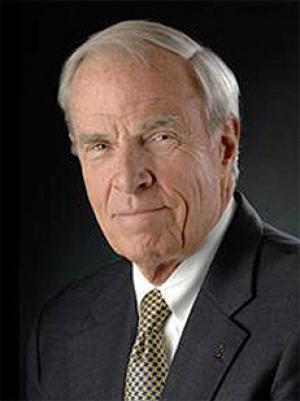 CU President Bruce Benson has announced a spring slate of Town Hall meetings, where faculty and staff at all four campuses and system administration are invited to hear an update on the university and responses to questions posed by employees.
Benson plans to speak on state funding, the CU Foundation to Advancement transition, the systemwide constituent management system (CRM) project and more.
Registration instructions will be distributed via email. While registering, faculty and staff members may submit written questions for the president; as time allows, he'll respond to these at the town halls.
Those unable to attend in person may view webcasts of each event; details also will be included in email communication.
The 2015 Town Hall Schedule:
CU-Boulder
9:30 a.m. April 29, Old Main
CU Colorado Springs
2 p.m. April 20, Berger Hall
CU Denver
3:30 p.m. April 1, Terrace Room
CU Anschutz Medical Campus
​3:30 p.m. April 8​, Hensel Phelps Auditorium
System administration
8 a.m. May 6, location TBA