STORY
Art exhibit remembers late department head Cicotello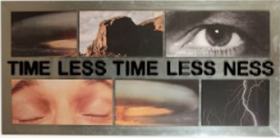 An exhibition featuring highlights of Louis Cicotello's artistic career opens with a reception from 5-8 p.m. Feb. 2 at the gallery in the upper level of Centennial Hall, now known as GOCA 1420.
The UCCS Galleries of Contemporary Art will present examples of his art from 1971-2008, including more than two decades of his inspiration and influence on UCCS and its people. The retrospective features work rarely seen in regional exhibitions, with numerous collectors loaning their pieces from across the country for the show. Three lectures will accompany the exhibit, featuring former students speaking about Cicotello's impact on their art careers and lives. A 72-page color catalog publication will accompany the exhibit.
Almost a year has passed since Cicotello was killed in a climbing accident. Described by one of his colleagues as a real artist, a real teacher and a great man, he was chair of the UCCS Visual Arts Department, later the Department of Visual and Performing Arts, from 1984-2007.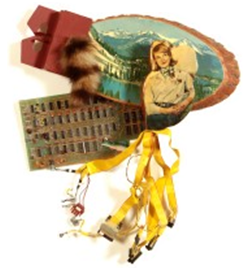 After studying at Carnegie-Mellon University, Yale University and the prestigious Ecole des Beaux Arts L'Americaine in France, Cicotello taught at the University of Missouri at Kansas City for 17 years. In 1984, he moved to Colorado Springs where he brought order and national recognition to his department while becoming known, appreciated and highly respected within the regional artistic community.
Artistically, Cicotello pushed the boundaries of the wide range of media he worked with, becoming best known for collage and sculpture. Many of his works continue to adorn the campus including a number of the collages. But in lieu of a brass plaque, the Dusty Loo commemorative light box at the Dusty Loo Bon Vivant Theater is a Louis Cicotello creation. He designed the ceremonial mace carried by the commencement marshal during the graduate processional at UCCS graduation ceremonies.
Campus community members who knew Cicotello best speak of an indomitable energy and enthusiasm he shared with all those around him, including the students he taught, challenged, encouraged and inspired to art careers of their own.
The reception and exhibition are in the on-campus gallery now designated GOCA 1420 since a second gallery opened in February 2010. The satellite gallery is at Plaza of the Rockies, 121 S. Tejon, and is called GOCA 121.
This reception is the first occasion celebrating 30 years of GOCA at UCCS and kicks off the Louis M. Cicotello Award in the Visual Arts, a new fund in his name starting in 2012 to be awarded to a graduating visual arts student.
The reception is free and open to the public. The exhibit runs Feb. 2-March 29.
The lectures from six artists and students Cicotello mentored will be presented at 7 p.m. in GOCA 1420. These include Holly Parker and Kevin Thayer on Feb. 13, Sean O'Meallie and Andrew Tirado on Feb. 23, and Jason Chase and Chris Weed on March 8. All lectures are free and open to the public with a 6:30 p.m. pre-reception in the gallery lobby.
For more information, contact Daisy McConnell, GOCA director, at dmcconne@uccs.edu or 719-255-3405. Visit the GOCA website at www.galleryuccs.org.