STORY
2021-22 President's Diversity, Equity and Inclusion Award recipients announced
Individuals, units honored for DEI contributions
The President's Diversity, Equity and Inclusion Award selection committee has announced its 2021-22 award and honorable mention recipients. The annual awards honor individuals and units demonstrating outstanding commitment and making significant contributions to advancing diversity, equity and inclusion (DEI) within the University of Colorado community.
Awardees will be honored at a reception Monday, April 25, at 1800 Grant St. Questions: Contact the system DEI Office, systemdei@cu.edu.
The 2021-22 CU President's DEI Awardees are:
Donna Mejia, associate professor of dance, CU Boulder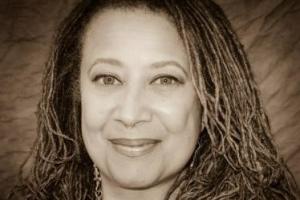 Donna Mejia's contributions to the CU community in the areas of diversity, equity and inclusion are far reaching and deeply impactful. As noted in her nomination, her work spans "four primary domains: student-centered work; leadership that supports the recruitment, retention and development of faculty, staff and students from historically underrepresented groups; research that centers DEI; community outreach that inspires collaborative learning across race, culture, language, history and more."
Mejia invites, supports and inspires individuals and groups through her warmth, approachability, honesty and humor while encouraging them to "fumble forward" as they navigate nuanced and sensitive topics in their DEI learning and practices. She has successfully launched countless initiatives and programs, including a six-session series, Conversations About Race; digital course Health, Society and Wellness in COVID-19 Times; Grounded Knowledge Panels and others.
Mejia's contributions to DEI extend across the Boulder campus through her numerous official and unofficial roles, including as a faculty fellow and member of the Executive Committee of the Renée Crown Wellness Institute; the Inaugural Chancellor's Scholar of Health and Wellness; affiliation with the Center for Teaching and Learning; a 2021-22 member of the Excellence in Leadership program; engagement with the Infrastructure and Sustainability team; and her partnerships and collaboration with 20 units at CU Boulder.
Christy Angerhofer, health equity education and training program manager, Office of Diversity, Equity, Inclusion and Community Engagement, CU Anschutz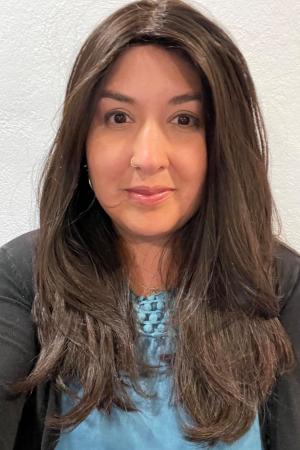 During her time with CU, Christy Angerhofer has worn many hats and has been a foundational part of countless DEI initiatives that have been replicated across the CU Anschutz campus and in the larger higher education community. Dating back to 2012, she spearheaded a diversity externship program in Emergency Medicine, which encouraged applicants from historically minoritized groups and was one of the first of its kind nationally.
Angerhofer has been involved with many initiatives in units across campus, including the first diversity recruitment group, which has become a national model; an innovative health equity simulation program with the Center for Advancing Professional Excellence (CAPE); the B.A./B.S. to M.D. pipeline program; DEI training within the Graduate Medical Education community; developing resources around creating inclusive classrooms and syllabi, among others.
Her work around holistic review in recruitment processes has supported diversification of students and she has developed a national reputation as a leader and educator in the DEI space. As stated in her nomination material, "Christy has demonstrated her overwhelming commitment to being a part of the transformation many hope to see on our campus when it comes to diversity, equity and inclusion."
Paige Massey, Ph.D. student, Department of Philosophy, CU Boulder
Paige Massey joined CU as a philosophy Ph.D. student in August 2019 and has devoted her time, talents and skills to advancing DEI. Her work centers on supporting students from historically minoritized groups and increasing access to higher education and the field of philosophy.
She serves as the chapter president of CU Boulder's Minorities and Philosophy (MAP). In this role, she founded and continues to coordinate a mentorship program that pairs undergraduate mentees with graduate students and faculty mentors. It serves about 60 students, 80% of whom identify as belonging to groups that are underrepresented in philosophy. She designs and facilitates student success workshops to address the barriers and unique needs of students, demystify the graduate program application process, and build community.
Massey helped establish an interdisciplinary team of graduate students and faculty in philosophy, sociology and economics to host the "Giving Games," educational activities designed to inspire students to learn more about nonprofits and their work, charitable giving and bias. She promotes access to philosophy through her involvement in the department's outreach program, assisting with the creation of two free public reading groups in partnership with local public libraries.
Sociology Department, UCCS
The UCCS Sociology Department embeds and embodies DEI throughout its research, teaching, service and strategic actions. The department centers DEI in its curriculum and teaching, approaching the history of marginalization and oppression with an intersectional lens.
The department offers a certificate in Sociology of Diversity and Disability Studies and contributes 24 courses that fulfill the inclusiveness and diversity flag for the UCCS Compass Curriculum. Department members have taken intentional, deliberate action to diversify the faculty, graduate and undergraduate student populations.
The department is foundational in leading and supporting DEI efforts across the UCCS campus, with department members serving as representatives on the CU system-level Committee for Racial and Ethnic Equity (CREE), the campus Faculty Minorities Affairs Committee and the Inclusiveness Advisory Committee of the Compass Curriculum. Department members provide training to the Reappointment, Promotion and Tenure committees on identifying and combatting implicit bias; assist others with diversifying their curriculum; organize DEI-related workshops; serve as Mosaic mentors; advise student groups focused on DEI; and collaborate with other departments and units.
Honorable Mentions
Angel Sanchez, First-Year Academic Advising Supervisor, CU Boulder
Areyana Proctor, undergraduate journalism student, College of Media, Communication and Information, CU Boulder
CIRES Education & Outreach Team, CU Boulder