SPOTLIGHT
University Press of Colorado enjoying a golden chapter
Boulder-based scholarly publisher marks 50th anniversary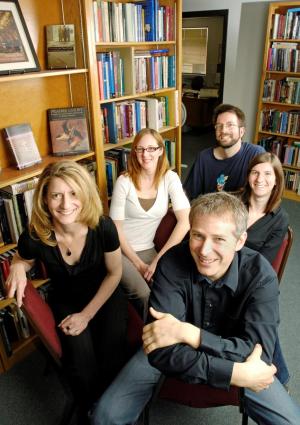 Reaching a half-century anniversary is cause for celebration at any institution. It's an even sweeter party at a place where the shadow of doubt made reaching that mark uncertain.
The University Press of Colorado this year turns 50 – and finds itself in a position that's better than ever, leadership says.
"You read these media stories about scholarly publishing being in a state of crisis – that we're doomed," said Darrin Pratt, director of the University Press of Colorado. "It's really nice to fly in the face of those gloomy pronouncements and be in a position of growth."
That growth took root at the University of Colorado Boulder long before the 1965 founding of the nonprofit cooperative, which publishes an average of 40-45 refereed, scholarly books annually.
Ralph Ellsworth, longtime director of the University Libraries, had the idea to establish a university press for CU as early as the 1940s, Pratt said. The proposal didn't gain traction, though, until it appeared that Colorado State University might be first to launch such an enterprise. Rather than duplicate efforts, Ellsworth and his counterpart at CSU decided to join forces for a consortium.
Over the years, that consortium has grown to include institutions across the state: Adams State University, Fort Lewis College, Metropolitan State University of Denver, Regis University, University of Northern Colorado and Western State Colorado University. It became an interstate venture in 2012, when the University Press of Colorado merged with Utah State University Press. The Press has an office in each state; the Boulder location is off campus.
Of the 130 members of the Association of American University Presses, University Press of Colorado is one of only six such consortiums of multiple universities. It's also one of just two that are independent nonprofits and that span more than one state.
The Press publishes books in several key fields, including anthropology, composition and rhetoric, folklore, history and natural history. "We have a fondness for publishing the work of member faculty, but our real commitment is to the disciplines," Pratt said. "We also use member faculty who are knowledgeable in those disciplines to help us find the best scholarship."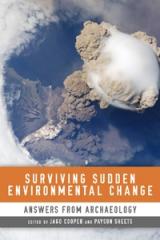 Faculty from member institutions account for the authorship of about 40 percent of the University Press of Colorado's titles; Pratt said CU accounts for "a good chunk" of those books. CU authors and editors include Thomas Huber of UCCS, Tom Noel of CU Denver and Payson Sheets of CU-Boulder.
This year, some 54 new books are slated for publication. Times weren't always so robust for the Press, which originally benefited from direct funding by the state's Joint Budget Committee. When that support ceased about 35 years ago, member institutions agreed to pay dues to the Press. During some lean years in the '80s, the University Press of Colorado published only five to 10 books annually. That number eventually grew to a healthy 40.
"The only problem was when I took over in 2000, we'd built up some debt," Pratt said. "When you're a pretty small institution, paying off debt as a nonprofit is not an easy thing to do. We were really going through a retrenching and a belt-tightening period."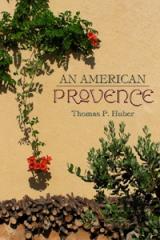 At 50, Pratt said, the Press is at its strongest position ever. Book sales have grown 54 percent since 2012, and revenue during that time is up 45 percent. (Book sales make up 80 percent of revenue, with member dues and other contributions accounting for the other 20 percent.) The staff has doubled from five to 10 (seven based in Boulder, three in Logan, Utah). And all of this at a time when many industry watchers tout a looming death of print.
"For the first few years after Amazon released the Kindle, e-book sales really took off," Pratt said. "But it sort of stabilized for now and, at least for us, 90 percent of our sales are still in print. Five years ago, I would not have thought print would still have a strong toehold, but it does."
That bodes well for another celebration 50 years from now.