SPOTLIGHT
Regents candidates: Why we want to serve
Voters in Nov. 8 election will decide on three board members
The Nov. 8 general election ballot will feature three races for seats on the nine-member University of Colorado Board of Regents. Victors will begin serving their six-year terms in January.
One of the posts, an at-large seat, will be elected by voters statewide. Residents of the 1st and 4th Congressional Districts also will choose a regent.
CU Connections invited each candidate to respond to this request:
Please tell the faculty and staff of the University of Colorado system why you wish to serve on the Board of Regents.
(In the case of the one incumbent board member, Sue Sharkey, the question is, "Why do you wish to continue serving?")
We asked that they limit their written responses to roughly 250 words. All six candidates registered with the state responded. Here are their answers:
AT LARGE
Heidi Ganahl, R-Superior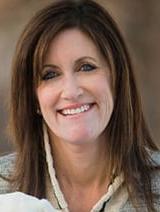 I've been blessed to live the American dream. Most folks know me as the founder of Camp Bow Wow, the country's largest pet care franchise!
I care about our kids getting the same opportunity I had – to do what they love to unleash their own American dream. I believe education is key to keeping that American dream alive!
I love CU – I graduated from CU Boulder (master's at DU), I've been on various CU boards, and now I'm on the board of directors for the CU Foundation.
I'm a mom of four. I've built a successful business and charity, and I'm ready to lead at CU.
If elected, I would like to make sure that students and parents are getting the very best value possible for their tuition dollar.
We need to keep college affordable and make sure when students graduate they have the tools they need to get a great job.
CU has always stood for academic excellence and strives to attract and graduate students from a range of backgrounds. We need to continue to cultivate a diverse group of faculty and students.
Let's also focus on keeping our college campuses safe. We're dealing with campus sexual assault, substance abuse and increasing mental health issues. Let's make sure we are doing all we can on that front.
Finally, I am focused on making sure academic freedom stays alive and well at CU, with feisty collaborative debate and a focus on teaching students how to think not what to think.
Alice Madden, D-Louisville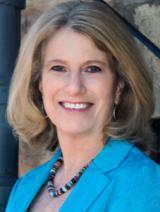 CU has played a pivotal role in my life, and I want to give back to the university and the people it serves. I received my bachelor's and J.D. from CU, and have worked at CU Denver and Colorado Law. My experience in high-tech, as a lawyer, legislator and convener built my record as a problem solver who can work across the aisle. In the Legislature, I advocated for funding and equal access to higher ed. I support paying staff (including TAs, Ph.Ds, adjuncts) a living wage. I know the CU system from varying perspectives and understand the complexities of budgeting/accreditation/rankings.
I will fight to end this trend of backbreaking loan debt. Since 2001, Colorado has cut its support of higher ed in half and is now ranked 48th in state support. The Regents' conservative majority refused to support a bipartisan effort to access $700 million for state needs (a bill President Benson supported). State funding is no panacea, but it is an essential tool that shouldn't be ignored due to political ideologies.
Student/faculty diversity is a high priority of mine, paired with equal focus on improving graduation rates of URMs across the system. In contrast, my opponent often speaks of "diversity of political thought." I agree that is important, but cannot be allowed to reduce racial diversity goals to lip service or interfere with scientific research.
In closing, I am proud of my bipartisan support and want to bring that ability to form broad-based collaborations to the Regents.
DISTRICT 1
Jack Kroll, D-Denver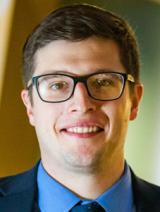 As an admission officer for the University of Colorado, I am excited to bring to the Board an employee perspective.
That being said, I hope to bring more than just an employee perspective. Over the last decade I have experienced many different roles and embodied a host of identities at CU Denver, CU Boulder and the system office. These include: graduate of CU Denver with bachelor's in English and economics; student body president (CU Denver); Chair of the Inter-Campus Student Forum and student representative to the Board of Regents (CU system); alumni association president (CU Denver); ex-officio trustee (CU Foundation); graduate student (CU Denver); and university staff (CU Boulder).
In my time at CU I have worked with and learned from wonderful people from many walks of life. The common thread among my fellow students, staff and faculty is a strong passion for leveraging knowledge and education to better our own lives as well as the lives of people all across the globe.
It has been an honor to dedicate the last 10 years of my life to CU and it would be an honor to continue my service as a Regent of our university.
Jennifer Qualteri, R-Denver (write-in)
http://www.qualteri4regent.com/home.html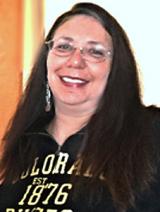 My favorite reason for serving is because I can get involved by volunteering since it is a non-paid position, and volunteerism is a core in democracy.
There are other exciting items on my agenda:
For students, I want to advocate for lower tuition that can be self-funded by the individual, and find budget solutions that allow for this. When I was attending CU's business school there was one term stuck in my head, that being "fat cat," and I hope to advocate for improving infrastructure in such a way that the budget is a plump "fat cat" by achieving economies of scale on the four campuses.
I want for professors to have tools to be world-renowned researchers or accomplished teaching departments. I would like to achieve this goal by advocating for increased number of Research Associates and Research Assistants, Program Assistants that will continually apply for grants, increase the number of Teaching Assistants, increase the number of Tenure Professors, and job offers for spouses.
It is inherent that adjunct faculty are not highly paid and I would like to make up for that by policy such as accepting applicants with Master's and Bachelor's degrees, reduced tuition for family members, flexible work schedules, better paid better treated non-tenure track faculty, and process to ensure job security.
I have this philosophy for staff: Flatten the hierarchy. This will save on salary and benefits by creating lead positions where the people doing the work are also the decision makers.
DISTRICT 4
Bob Owens, D-Douglas County
http://www.douglasdemocrats.org/2016-election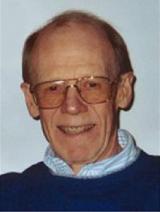 I am running for Regent because I believe higher education in Colorado and CU in particular need more state funding.
I also am a strong believer in academic freedom.
Since I filed for the position, I have moved my residence from CD 4 to CD 6. If I were elected, the Democratic CD 4 committee would have to appoint a replacement for me.
Sue Sharkey, R-Castle Rock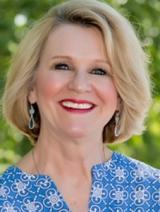 Serving on the CU Board of Regents has been a great honor, as well as an opportunity to serve the people of Colorado. I believe that education is key to achieving the American Dream, and a well-educated citizenry is vital to a healthy democracy.
It's crucial to provide access to educational opportunities for underserved populations, through technology, pre-collegiate programs, and traditional campus learning. In addition, we must keep tuition affordable while state funding diminishes.
The university has, and must continue to focus on fiscal responsibility, seeking cost reductions and efficiencies, while reducing costly, inefficient policies. Increasing revenue is key, and the university must look outward for identifying revenue opportunities.
I also strongly believe in the freedom and equality of ideas. My efforts have been instrumental in establishing policy that fights discrimination based on political affiliation and philosophy. Working on these challenges has been my focus in my first term, and I will continue that effort through initiatives such as the Visiting Scholar in Conservative Thought and Policy at the Boulder campus, in addition to growing the Center for Western Civilization.