SPOTLIGHT
Five questions for Stan Soocher
CU Denver associate professor chronicles how lawsuits rocked the Beatles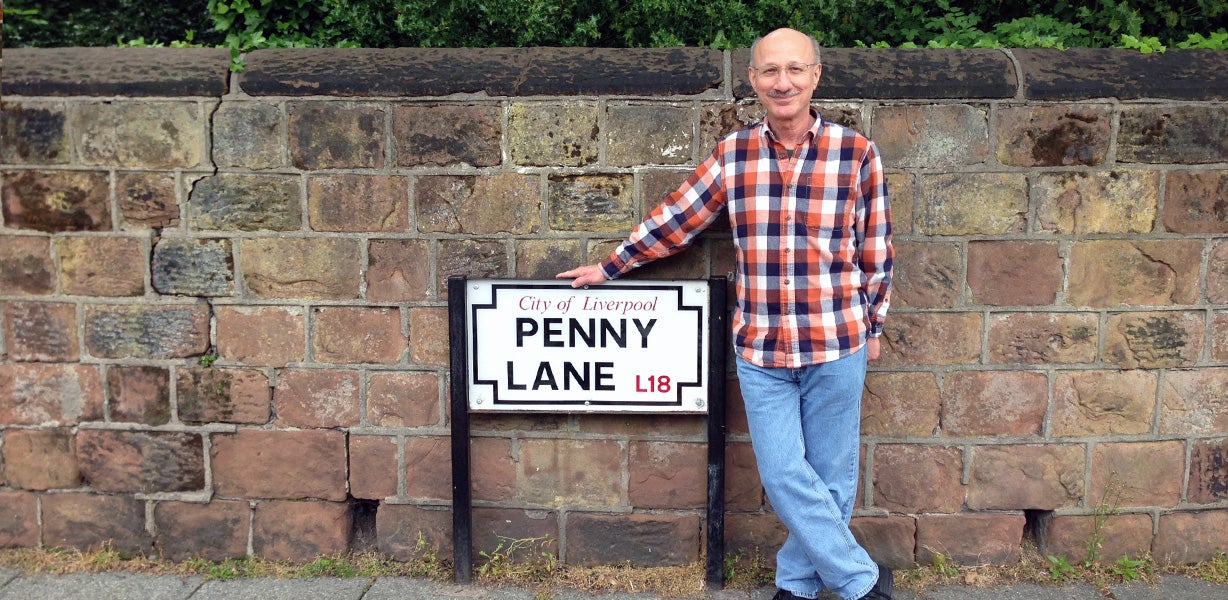 Courtesy Stan Soocher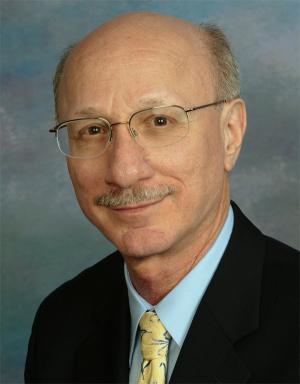 Like countless teens in the '60s, Stan Soocher found inspiration in the Beatles. He was 14 when he joined a band and echoed Ringo Starr's beat on the likes of "You Can't Do That," "Ticket to Ride" and "Day Tripper."
Years later, career carried him away from the drum kit and into courtrooms and classrooms. An associate professor of music and entertainment industry studies in the College of Arts and Media at CU Denver, Soocher also is an entertainment attorney and editor of a trade publication, Entertainment Law & Finance.
"My teaching and research are closely connected," Soocher said. "I've taught courses ranging from 'Law and the Music Industry' to 'Current Issues in Music Business,' 'Music Business Senior Seminar' and 'International Music Business,' among others. I taught a course I developed, 'American Music Goes to Court,' at the International College of Beijing. Last May, along with Recording Arts faculty member Leslie Gaston-Bird, I co-taught the Music and Entertainment Industry Studies Department's first International Music Industry Study Abroad Program in England. It included a trip with the students to Liverpool and visits to Beatles sites."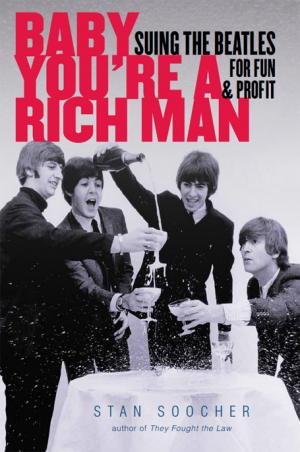 Soocher paired his expertise in law and love of the Fab Four by writing "Baby You're a Rich Man: Suing the Beatles for Fun and Profit" (ForeEdge/University Press of New England). Published in September, the book examines the many court battles involving John, Paul, George and Ringo, their music and business dealings.
1. Why did you choose the Beatles? So many books have been written about them; was the task daunting?
I received an inquiry from the acquisition editor at University Press of New England about whether I had any ideas for a music business book. Focusing fully on Beatles legal issues seemed natural, based on my teaching and on my background as an entertainment industry lawyer and journalist.
It helped a lot that I already had a fairly deep background in covering Beatles legal issues. The first time was in 1981 for The National Law Journal, covering the criminal proceeding of Mark David Chapman for the murder of John Lennon. I was in the courtroom when Chapman entered his guilty plea. Beginning in the mid-1980s, as founding editor of the monthly publication Entertainment Law & Finance (from the company that produces American Lawyer, The National Law Journal and many other publications in the legal field), I began tracking Beatles' litigations on an ongoing basis. During that time, the Beatles' chief U.S. litigator Leonard Marks wrote an article for Entertainment Law & Finance on the band's epic music royalty battle against Capitol-EMI Records. When the Beatles and the record label settled their dispute in 1989, I covered it for Rolling Stone in a piece that also was nationally syndicated in newspapers and won an award for "Excellence in Music Journalism" from the American Society of Composers, Authors and Publishers.
But, yes, writing an entire book about the Beatles was a daunting task. What also helped was that the Beatles have always been a band with so many levels and dimensions that even today, decades after they broke up, new insights and information still emerge. Hopefully, "Baby You're a Rich Man" adds to that.
2. How did you go about the research?
The book took 3 1/2 years to research and write, with the benefit of a sabbatical to support it. My main goal was to dig as deep as possible into the court archives of both well-known and not-so-well-known Beatles legal disputes. I started out collecting court documents from Beatles-related cases from the early 1960s to recent years, but there was so much material, thousands upon thousands of pages, that for the sake of narrative flow I focused "Baby You're a Rich Man" mostly up through 1980, while all four Beatles were alive.
I interviewed some of the surviving lawyers from those cases. And I traveled to court archives in New York, England, Los Angeles, Philadelphia, Palm Beach and the National Archives in Kansas City that houses federal cases from New York. To my delight, I uncovered many case documents with original inked signatures, such as those of George Harrison, John Lennon, Yoko Ono and the Beatles' first manager, Brian Epstein.
Most importantly, the court records from the many lawsuits the Beatles as a group and as individuals were involved in provide fascinating connections between their music, who they were as people and the impact of Beatles business concerns on both.
3. Is it possible to total how many times the Beatles were sued?
You could call it "A Day In the Life," it was so common, because the Beatles sued or were sued a mind-boggling number of times through their band years and for decades after that over group and individual issues. So it's dozens upon dozens of lawsuits. In "Baby You're a Rich Man," I wrote about Beatles intra-band issues as well as early merchandise lawsuits, lawsuits by them and against them involving their last manager Allen Klein, John Lennon's hard-fought fight against U.S. immigration authorities to become a permanent U.S. resident, and the notorious copyright infringement suits against Lennon over "Come Together" and George Harrison over "My Sweet Lord."
4. Of the lawsuits you write about, do any stand out as most frivolous and most warranted?
One of the most frivolous may have been a lawsuit former Beatles manager Allen Klein filed against George Harrison in 1974 in an attempt to take over George's song publishing. The suit happened in the middle of the legal complaints that flew back and forth after Harrison, John Lennon and Ringo Starr terminated Klein's management relationship with them in 1973. The Beatles charged Klein with financial mismanagement. At the same time, Klein's company ABKCO had been the U.S. income conduit for George Harrison. When the IRS demanded $18,000 in back taxes and New York City demanded $4,000 in corporate taxes from George's Harrisongs publishing company, Klein claimed he had to sue George to get ABKCO out of the line of fire. But it was really a ruse for Klein to seize ownership of George's lucrative music catalog — including "Something," "Here Comes the Sun" and "While My Guitar Gently Weeps" — for a relative pittance. That never happened, though, because George did settle the tax issues with the taxing authorities.
As for the most warranted lawsuit, my answer will be controversial for Beatles fans: It was the complaint Paul McCartney filed against the other three Beatles in London on Dec. 31, 1970, to break up the Beatles band partnership (though the group's central business entity survives today as Apple Corps). Looking back, it was Paul's justified bid to oust Allen Klein from the Beatles' business orbit.
5. Did any of the Beatles have legal acumen?
No, few musicians of their day did. Today there's a lot more information available to musicians, through numerous books available about the business of being a musician and music business programs like the one we have in CU Denver's College of Arts and Media.