SPOTLIGHT
Five questions for Sandy Hicks
After 40 years at CU, procurement leader has made priceless memories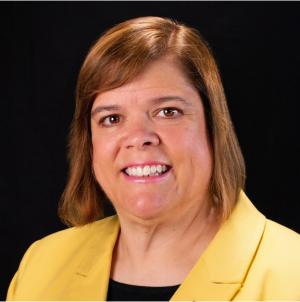 When Sandy Hicks wraps up her work day on Friday, it will be the first time in nearly four decades she hasn't had an official role at the University of Colorado.
Hicks, associate vice president and chief procurement officer, is retiring from CU, where she began as a CU Boulder freshman in 1979. It didn't take long for her to become part of the staff, too, as she joined the Athletic Department to sell football tickets.
"That was my first job," Hicks said. "I went to school full-time two years while working part-time. Then I flipped and went to school part-time while working full-time in the athletics business office. That's where I cut my teeth on learning business processes, learning purchases."
With her bachelor's degree in hand, she continued as a CU Boulder purchasing agent. Hicks has been part of procurement at the university ever since, going on to lead the Procurement Service Center. The center handles all purchasing, payables and travel for the four campuses, amounting to a $1 billion-plus flow each year.
"We consolidated the campus operations into the Procurement Service Center in 1999. That was a major deal," Hicks said. "Our first stop was at Building 500 at what was then Fitzsimons. After five years there, we were at the Lawrence Street Center at CU Denver for five years, and we've been here at 1800 Grant St. for close to 10 years."
And she can still remember when CU Boulder connected its first fax machine. "You'd get a call letting you know you had a fax," she said with a laugh, "and you had to walk across campus to pick it up."
1. What are the significant changes in procurement – the industry at large and at CU – you've witnessed?
By becoming the Procurement Service Center, we went through really big changes. The best thing is that we can act as a conduit for the campuses. Because we know what housing is doing at CU Boulder and UCCS, we can give better service to both campuses. We achieve economies of scale by working together.
Also, we put purchasing and payables together, which was trendsetting at the time. We were early adopters of a consolidated service center model. Now, the University of Massachusetts is consolidating their procurement function for their campuses – and they're calling it the Colorado Model.
In the procurement industry and at CU, there have been big changes around technology. We implemented Concur travel and expense in 2010 and Marketplace in 2011. And now CU is looked at by these software companies and their customers as one of the best in class for technology. We have a lot of influence into how they enhance their software.
Basically, you want to implement as much technology as you can while still recognizing there's a strong people component and relationship component. We have somebody out on the campuses every single day. We have eight events a year that we do on the campuses. We need to have those relationships with them. Email and phone are fine for some things, but face-to-face interactions and meetings are very important.
2. What about CU has changed over those years? What hasn't?
What seems to be changing – and this is not unique to CU – is the frequency of people switching jobs. So it becomes hard to build and maintain relationships. Building relationships is key to our success and the success of the university as a whole. And when somebody new comes in, it takes time, because you have to start over. We've used our videos to sustain relationships and humanize our department.
What hasn't changed is the loyalty and commitment that people who are involved in CU feel, whether you attended or worked here. There's a high level of pride in being part of the University of Colorado community.
3. As you reflect on your CU career at retirement, what memories are most vivid for you?
They revolve around people – people I've been able to support, and people who've supported me. I feel fortunate that I've been able to mentor my staff at the Procurement Service Center and other individuals from across CU and professional associations.
I've also been fortunate to have received support from President Bruce Benson, as well as Todd Saliman (vice president of budget and finance and chief financial officer), Geoff Barsch (senior associate vice president, business operations) and Kelly Fox (currently CU Boulder senior vice chancellor and chief financial officer). They have really moved things forward. When President Benson first came on board, he brought a business mentality and was looking for efficiencies. That's how we got CU Marketplace, which is our purchasing and payables system that enables online shopping.
Of course, knowing that CU now has one of the best procurement departments in higher education in the country means a lot, too!
4. What's in store for you next?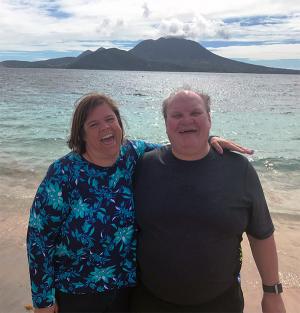 Two days after I retire, my husband and I are heading to Barcelona. Then we have a Mediterranean cruise – it will be our 17th cruise. So definitely travel! We have two grandchildren in Colorado Springs, so we're looking forward to spending time with them. My mom recently moved one minute from us so we'll be spending time with her, too. It will be nice to have that time, which is the scarce resource in life.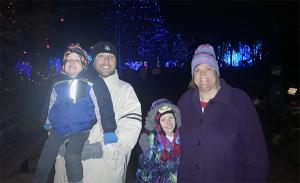 We like to go up to the mountains. The whole family skis and snowboards while I'm in the condo – I'm support staff! It's important to know your role.
People can't believe I'm not going to work anymore! And I'm not 100 percent sure I can believe it. But I do want to take a little break, to give myself that opportunity to see what that's like.
5. What do you think you'll miss most?
The people of the university and the supplier community. It means a lot to me to build relationships with people when you're working together for common goals.
It's been fun. I feel blessed that I've enjoyed my work and I have had fun doing it. My hope is that everybody, at their end of their work life would say, 'Wow, that was a great career.' And I can definitely say that.