SPOTLIGHT
Board of Regents election preview: Candidates on why they want to serve
Voters to choose three new members
Colorado voters next month will select the newest three members of the University of Colorado Board of Regents.
Incumbents Linda Shoemaker, D-Boulder, from the 2nd Congressional District; John Carson, R-Highlands Ranch, from the 6th Congressional District; and Irene Griego, D-Jefferson County, from the 7th Congressional District; all chose not to run for reelection in 2020, meaning one-third of the nine-member board will be new beginning in January. Terms run six years.
Like voters across the state, CU faculty and staff are considering candidates.
Earlier this month, a District 6 candidate forum was presented by the University of Colorado Staff Council, University of Colorado Faculty Council and the CU Anschutz Faculty Assembly. A video recording of the virtual event is posted here.
CU Connections invited the major-party candidates on the ballot to respond to this request:
Please tell the faculty and staff of the University of Colorado system why you wish to serve on the Board of Regents.
We asked that they limit their written responses to roughly 250 words.
Here are the answers we received:
District 2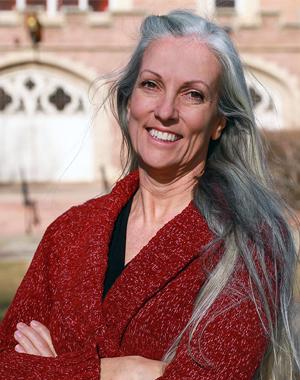 Callie Rennison
D-Superior
https://callie4cu.com/
I'm running for CU Regent to make a difference in the lives of students, staff and faculty at CU. I want CU to work for everyone – not just the most advantaged and privileged in society and in the CU system. I want to work to make changes that support us all.
I'm a first-generation college student and a community college graduate. I am now full professor in the School of Public Affairs on the Denver campus where my research focuses on college students, women, and marginalized groups. Much of my research focuses on sexual violence – endemic in society and on college campuses. I've also served in leadership roles including as Associate Dean of Faculty Affairs at CU Denver, and as the Director of the Office of Equity and Title IX Coordinator at CU Anschutz and CU Denver. These experiences will serve me well as Regent.
CU has so much to be proud of, yet I have seen how CU isn't working for everyone. It is not working for low-income families or the middle class. CU isn't working for too many of our students, staff and faculty because they don't feel welcome, safe or included on our campuses. I will work to attract diverse students, staff and faculty, and more importantly, I will work to retain them. I want to bring my personal and professional experience, and the voice of the people of CU, to the Board of Regents.
Dick R. Murphy
R-Lafayette
http://murphyforcu.com/
Did not respond.
District 6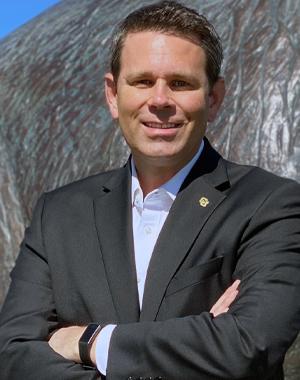 Richard Murray
R-Highlands Ranch
https://www.murrayforcuregent.com/
This fall marks 20 years since I first stepped foot on the CU Boulder campus as a student. Now, with two decades of experience and dedication to the University of Colorado, I want to do everything I can to make my alma mater the best university system in the country.
I am everything I am because of CU — the education it provided me, the experiences it gave me, and the opportunities it created. I'm a two-time alumnus of CU Boulder (undergraduate and law degrees). While at CU, I served as a Student Body President (Tri-Executive), working closely with the CU system on key issues, including revenue shortfalls, diversity and inclusion, faculty recruitment and retention, scholarships, and long-term planning. As a Tri-Exec, I served on the Chancellor's Executive Committee and Boulder Campus Planning Commission, along with multiple other committees. I have kept strong ties to CU over the past 20 years and recently served as the Chair of the CU Law Alumni Board, working on issues of tuition costs, diversity, scholarships and job placement.
I understand the importance of affordable, high-quality and accessible public education, building consensus in decision-making, and collaborating with others from different perspectives. As a student government leader, I lived within the shared governance system and worked with faculty, staff, the Regents and the President's office, as well as the Legislature and our alumni. The success of CU is personal to me and I will always fight for what is best for our university and its students.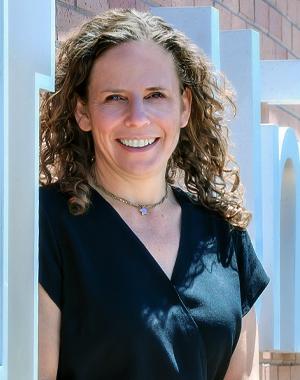 Ilana Spiegel
D-Englewood
https://www.ilana4regent.com/
Now, more than ever, we need a change in leadership direction that empowers students, faculty, staff and the community that CU serves. As the mother of a University of Colorado student and educator, I'm running to make CU a flagship for our nation and a place where young people from all different backgrounds can obtain a world-class education. By improving transparency in the budget, driving down costs, and increasing financial aid opportunities, CU will open the doors of higher education to all Coloradans, regardless of background or wealth.
Academic freedom is a building block of our democracy and education systems. Proposals that dictate curriculum and communications are disrespectful and dangerous policies that violate academic freedom and free speech. CU operates best when we trust our educators to teach a curriculum that does not put them in danger of losing their job or targeted for repression. Our students benefit most when our faculty and teachers are able to address controversial subjects in the classroom. The role of free speech on our public university campuses is to engage in a civil discourse of ideas, not to threaten, intimidate or harass.
CU ranks last in diversity in the Pac-12. It's time to do more. To address this issue, we need to listen to our students, faculty and staff by adding and following a systemwide CU Anti-Racist Creed.
My extensive experience in education, education policy, and governmental budgeting provides a 360-degree view of public education and leadership that is responsive to Colorado's hard-working families.
District 7
Note: Candidate is running unopposed.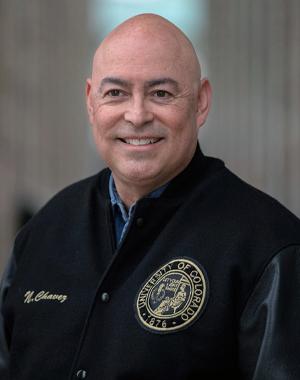 Nolbert D. Chavez
D-Lakewood
https://www.chavezforcu.com/
As an alum, student, parent of a student, former lecturer, CU Denver administrator, donor and mentor, there are numerous reasons why I decided to run; I would like to share one example:
Twenty-four years ago, I was a young state legislator who was invited (along with several other legislators of color) to visit CU Boulder to meet with students, staff and faculty of color, to discuss why there weren't more men and women of color on campus.
The Legislature was in session, so about 12 of us made the trip from the Capitol to Boulder. While we received a warm welcome from dozens of students and faculty, no one from the campus administration, Chancellor's office, President's office, or Board of Regents bothered to attend.
Diversity, equity and inclusion were simply not priorities on the CU Boulder campus (or any other campus) at the time. Chancellors were not getting pressure from the president to prioritize diversity, equity and inclusion, because the president wasn't getting any pressure from the Board of Regents.
Fast-forward 24 years, and not a lot has changed on most campuses. The numbers tell the story.
Society is demanding a seismic shift. For CU, reversing decades of systemic racism and oppression can only come from a new Board of Regents. One of the many reasons I am running is to ensure that conversations like the one I attended more than two decades ago are granted a whole heck of a lot more respect today than they were then.