PEOPLE
Yeatman publishes research on health, families in Malawi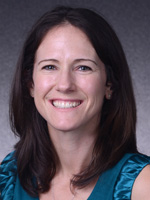 Sara Yeatman, assistant professor of Health and Behavioral Sciences, College of Liberal Arts and Sciences at CU Denver, has recently published two articles regarding research in Malawi.
Published last month, the first paper, "Popular moralities and institutional rationalities in Malawi's struggle against AIDS," appears in "Population and Development Review." Yeatman and colleagues compare the discourse about AIDS as presented in Malawian newspapers to its representation in local conversations from 1999-2008.
During this time period, coverage in the media turned towards moral injunctions regarding HIV testing and treatment that required individuals to interact with authoritative institutions. Rural Malawians, however, received these injunctions with great skepticism and continued to advise each other to reduce risky sexual behavior.
The second paper, "The relationship between partners' family-size preferences in southern Malawi," was published in "Studies in Family Planning," and co-authored with Christie Sennott, a former CU-Boulder graduate student. The authors use three years of data from Yeatman's study, "Tsogolo la Thanzi" (http://sites.psu.edu/tltc/), to show that both men and women in Malawi influence their partner's family-size preferences.