PEOPLE
Thayer publishes on stress of racial discrimination during pregnancy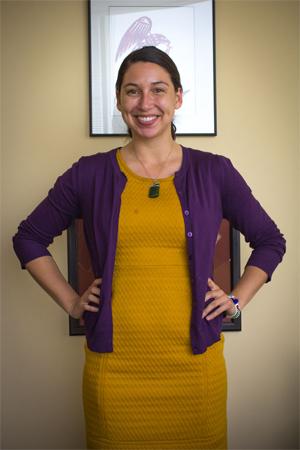 Zaneta Thayer, assistant professor of Anthropology, College of Liberal Arts and Sciences at CU Denver, recently published two articles addressing effects of stress during pregnancy.
One article, "Ethnic Discrimination Predicts Poor Self-rated Health and Cortisol in Pregnancy: Insights From New Zealand," is in Social Science and Medicine. It looks at the relationship between a woman's experience of racial discrimination and her stress hormones in pregnancy as well as her offspring's stress hormones in infancy.
Thayer found that both maternal and offspring stress hormones were associated with maternal experience of racism. This is the first study to look at intergenerational effects of discrimination on stress hormones.
Thayer's work also appears in the Jan. 27 edition of The Conversation and is titled "Discrimination is bad for your health – and your kids too," and was referenced in numerous other publications.
In 2014, Thayer co-authored another article, "Preterm delivery as a predictor of diurnal cortisol profiles in adulthood: Evidence From Cebu, Philippines." It is a methods piece on epigenetics for anthropologists. It was accepted as part of the "toolkit" methods section at the American Journal of Human Biology.