PEOPLE
Tazik named deputy director of CU-Boulder Office of Contracts and Grants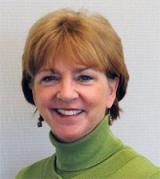 Pam Tazik officially became the deputy director of the Office of Contracts and Grants (OCG) at CU-Boulder on Aug. 6 and is committed to staff development and training, as well as the profession of research administration.
Tazik most recently served as the manager of operations and finance for CU-Boulder's Department of Molecular, Cellular and Developmental Biology (MCDB). Previously, she served as the director of sponsored programs at the University of Mississippi Medical Center, the research administrative manager at the University of Colorado School of Medicine and the research administrator for the University of Illinois Beckman Institute for Advanced Science and Technology.
She began her career as an associate research biologist and has more than 20 years of experience in research administration. She served on the board and as the chair of the Research Administrators Certification Council and is a certified research administrator and certified pre-award research administrator.
Tazik will directly oversee OCG's teams responsible for proposal development, grant, contract and subcontract award management.