PEOPLE
Sandoval, longtime staff member at CU Anschutz, to retire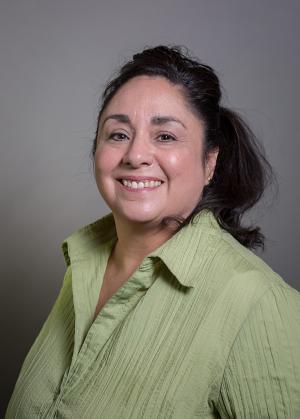 After 16 years on staff at the University of Colorado Anschutz Medical Campus, and prior employment of 15 years with the state of Colorado, including the Colorado Departments of Personnel, Natural Resources, Labor and Employment and the Auraria Campus's Metropolitan State University of Denver, Everlyn Sandoval is retiring. She plans to complete this calendar year before officially retiring on Dec. 31.
Sandoval works as a senior human resources manager in the School of Medicine, Department of Medicine in the Division of Medical Oncology. She has worked within the departments of higher education in the fields of human resources and student services. She was an active member of the CU Anschutz Staff Council 2004-2014, and served as part of the executive leadership team, holding office as council treasurer 2012-2013.
In 2014, Sandoval was honored as a CU Anschutz Employee of the Month. She has held professional memberships in the University of Colorado human resources chapter for the CUPA-HR (College University Professional Association Human Resources), American Association of University Women (AAUW) Colorado, (CWAWE) Colorado-Wyoming Association for Women in Education, the Colorado Career Development Association (CCDA) and the Mile High Society of Human Resource Management.