PEOPLE
Philip Weiser to step down as dean of the University of Colorado Law School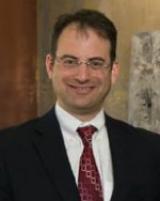 University of Colorado Boulder Provost Russell L. Moore today announced that Dean Philip J. Weiser will step down as dean and return to the faculty of the University of Colorado Law School on July 1, 2016.
Weiser, who will have served in the post for five years when he steps down next summer, will continue as the executive director of the Silicon Flatirons Center for Law, Technology, and Entrepreneurship, and play a leading role in the CU-Boulder campus entrepreneurship initiative in addition to serving on the law faculty.
"During his tenure, Dean Weiser advanced the law school as a nationally recognized innovator and the regional leader in the changing legal landscape," Moore said. "He has been a visionary leader of the school during a time of great change in legal education and has worked tirelessly to focus on student success and building community."
While he was dean, Weiser created a range of new programs to engage the community and help students build the skills they need to be successful after law school, including the Tech Lawyer Accelerator, the Corporate Counsel Intensive Institute and the Daniels Fund Ethics Initiative. He also organized the Gathering of the Bench and Bar Conference, worked with the White Center to establish the Stevens Lecture, which brought four Supreme Court Justices to Colorado Law, and worked with the natural resources faculty to enhance and rename the Getches-Wilkinson Center for Natural Resources, Energy, and the Environment.
Moore noted that at a time when many prospective law students were questioning the value of a legal education, Dean Weiser focused intensely on how to make Colorado Law as affordable as possible and provide students with a powerful return on their investment.
Following the Colorado Law Action Plan developed early in his tenure, the law school has held tuition constant for four years in a row, more than doubled scholarship support for students and established a $6.5 million endowed Loan Repayment Fund for those graduates in public service and working in underserved areas of Colorado. Reflecting the progress made under the Action Plan, Moody's ranked Colorado Law in the top 25 for employment outcomes and Business Insider ranked Colorado Law in the top 10 for networking and getting a job and in the top five for financial aid in 2015.
In an indication of the rising profile of Colorado Law, the law school is welcoming its largest class ever this year from an applicant pool that was up more than 10 percent at the same time law school applications nationwide were down for a fifth year in a row.
Moore noted that Weiser was a committed fundraiser, launching the Campaign for Colorado Law's Future that brought more than $34 million to the law school in cash gifts and planned gifts. Moore also noted that Weiser "tirelessly engaged alumni, building up the attendance of the Colorado Law Alumni Awards Banquet, raising the percentage of alumni giving and introducing a range of initiatives to engage alumni in the operations of the school, including mentoring of students and interviewing prospective students."
Moore also announced that Lori Bergen, dean of the College of Media, Communication and Information, will chair the search committee to lead the national search for the next dean. Committee members will be announced in coming weeks.
"The commitment to our mission from our faculty, staff, students and community, and the collaborative spirit in which they work with one another, are core to our successes during a challenging time," Weiser said. "On the faculty front, we are fortunate to have colleagues who are world-class researchers and dynamic teachers. The efforts of our staff, who are very hard working, committed to our students and innovative, will continue to pay dividends for years to come."
Weiser joined the CU-Boulder faculty as a professor of law and telecommunications in 1999. Before becoming dean, Weiser served as senior advisor for technology and innovation to the National Economic Council at the White House. Prior to joining the White House, Weiser served as the deputy assistant attorney general at the Justice Department's Antitrust Division. He took that post in July 2009, taking a leave of absence from the University of Colorado Law School where he served as a professor of law, associate dean for research and the executive director and founder of the Silicon Flatirons Center for Law, Technology, and Entrepreneurship.
Before joining the CU-Boulder law faculty, Weiser served as senior counsel to the assistant attorney general at the Justice Department's Antitrust Division from 1996 to 1998, law clerk to Justices Byron R. White and Ruth Bader Ginsburg at the U.S. Supreme Court from September 1995 to August 1996 and law clerk to Judge David Ebel at the Tenth Circuit Court of Appeals in Denver from September 1994 to August 1995. He received his law degree from New York University School of Law and his bachelor's from Swarthmore College.
"It has been my honor to help cultivate an engaged, diverse and inclusive community of outstanding students, faculty, staff, alumni and friends who support one another and serve the legal community," said Weiser. "I look forward to continuing to follow my passion of teaching students, contributing to scholarly and policy discussions, and being part of this impressive and important institution."
Contact:
Malinda Miller-Huey, 303-999-7808
millerm@colorado.edu
Keri Ungemah, 720-984-0457
keri.ungemah@colorado.edu
- See more at: http://www.colorado.edu/news/releases/2015/08/24/philip-weiser-step-down...