PEOPLE
Peterson receives grant for violence prevention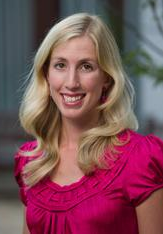 Kerry Peterson, an assistant professor at the Beth-El College of Nursing and Health Sciences in the Graduate Nursing Department at UCCS, has been awarded a $5,000 grant from the American Psychiatric Nursing Foundation (APNF), a charitable foundation dedicated to preserving psychiatric mental health nursing's past and ensuring its future.
Peterson was awarded the grant for her proposal titled, "Evaluation of Two Dating Violence Prevention Programs on a College Campus."
She currently is pursuing her Ph.D. in nursing at Johns Hopkins University. Peterson is a psychiatric mental health clinical nurse specialist and nurse practitioner whose research interests include prevention and interventions for intimate partner violence and mental illness.
The APNF Research Grant Program was established in 2008 with the intent to seed psychiatric mental health nurses who are in the early stages of their research careers, enhance the scientific contributions of psychiatric mental health nursing, and grow the base of evidence that informs psychiatric mental health nursing practice.