PEOPLE
Person a McKnight Scholar Award winner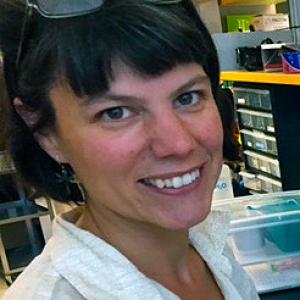 Abigail Person, assistant professor of physiology and biophysics at the School of Medicine, was one of six neuroscientists selected to receive a 2016 McKnight Scholar Award.
Person's work explores how the brain makes movements precise. Using a variety of physiological, optogenetic, anatomical and behavioral techniques, her research aims to untangle the mix of signals in the cerebellar nuclei to interpret how it contributes to motor control. She anticipates that her research may offer clinicians insight into therapeutic strategies for people with cerebellar disease, and could potentially contribute to the class of technologies that use neural signals to control prosthetic limbs.
The Board of Directors of The McKnight Endowment Fund for Neuroscience announced the awards earlier this month. A McKnight Scholar Award is one of the most prestigious early-career honors that a young neuroscientist can receive.