PEOPLE
Olwin named 2012 Senior Scholar in Aging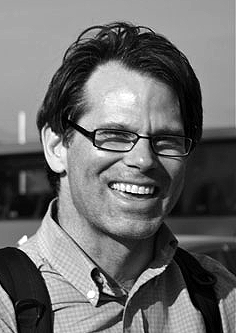 Bradley Olwin, a professor of molecular, cellular and developmental biology, at the University of Colorado Boulder, was named a 2012 Senior Scholar in Aging by the Ellison Medical Foundation for his work reprogramming muscle stem cells to resist aging.
Olwin and his team are investigating the regeneration of normal, diseased and aged skeletal muscle with a focus on the mechanisms regulating muscle stem cell quiescence, self-renewal and terminal differentiation.
The Ellison Medical Foundation Senior Scholar in Aging program is designed to support established investigators working at institutions in the U.S. to conduct research in the basic biological sciences relevant to understanding lifespan development processes and age-related diseases and disabilities. The award is intended to provide significant support to allow the development of novel, innovative research programs by investigators who are not currently conducting aging research or who wish to develop new research programs in aging. The Foundation particularly aims to stimulate new research that has rigorous scientific foundations but is not funded adequately, either because of its perceived novelty, its high risk, or because it is from an area where traditional research interests absorb most funding. Senior Scholar awards provide funding up to $150,000 per year for a four-year period.