PEOPLE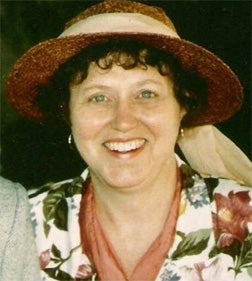 Martha Jo Sani, a senior instructor emerita and highly regarded reference librarian at the College of Business Library at the University of Colorado Boulder, died Friday, October 7, 2011, in Boulder. She was 76.
Born May 26, 1935, in Versailles, Mo., to Judge G. Logan Marr and Jocelyn Martha Kanatzar Marr, she received her bachelor's degree in education at Southeast Missouri State College and her master's in library science at the University of Illinois, Urbana-Champaign. She worked toward an advanced certificate in librarianship and information management at the University of Denver.
She previously worked for the Department of Civil Engineering at the University of Illinois and the Illinois State Water Survey. In 1976, she, her husband and their three children moved to Boulder.
She was a reference librarian in the Business Library at CU-Boulder from 1981 through 2001, known for her photographic memory, her ability to come up with the most unlikely places to find information and her understanding of accounting and investment resources. During her tenure, she also was the bibliographer for economics, communications, linguistics and journalism. Since her retirement, she volunteered in both the business and government publications libraries, particularly enjoying research consultations with students.
She was elected to the Boulder Faculty Assembly (BFA), Faculty Council Executive Committee and Faculty Senate Personnel Committee (chair 1990/91-1994/95, BFA representative 1997/98), and was a valued member of the Personnel Committee, working on benefits issues, especially to secure equal rights and benefits for same-sex partners. She also was a longtime member of the Rocky Mountain Chapter of the Special Libraries Association (president for 1994/95) and the Boulder Branch of the American Association of University Women (member since 1966).
Her many interests included music, reading, gardening and traveling. She was a member of two book clubs, two garden clubs (in Boulder and Summit counties), the University Women's Club and the Retired Faculty Association, and generously supported concert groups like the Boulder Philharmonic, the Colorado Music Festival, Opera Colorado, CU Opera and the Takacs Quartet. Her passionate interest in current events led to her longtime membership in the League of Women Voters in Illinois and Colorado.  She was an ardent football fan and a member of the Buffalo Belles.  She delighted in getting away to the mountains, to their vacation home in Summit County.
She is survived by her husband, CU engineering Professor Robert LeRoy Sani; brother George Logan Marr Jr., of Corrales, N.M.; daughters Cynthia Kay Pring-Ham (CU 1979) of Juneau, Alaska, and Elizabeth Anne Nelson (CU 1993) of Washington, D.C.; son Jeffrey Paul Sani (CU 1994) of Ensenada, Baja, Calif.; and grandchildren Trevor Nolan Ham, Emma Grace Nelson, Max Robert Nelson and Lucia Isabella Sani Cantillo.
A celebration of life will be from 11 a.m. to 2 p.m. Saturday, Oct. 29, in the Grand Assembly Room of the Chautauqua Community House (information and RSVP at http://tinyurl.com/4yzn342). Donations for a memorial bench and tree may be made at http://tinyurl.com/3dkqwwp  or to University of Colorado Foundation, Campus Beautification Fund (Martha Jo Sani memorial bench), 59 UCB, Center for Community, 2249 Willard Loop Drive, Suite N460, Boulder, CO 80309.  There is memorial website at http://tinyurl.com/3kc9vjp.