PEOPLE
Obituary: Deegan Moon Lew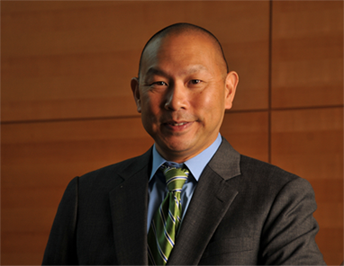 Deegan Moon Lew, a clinical instructor in the Department of Ophthalmology, University of Colorado School of Medicine, died unexpectedly May 1, 2013. He was 46.
Lew was recruited to the department more than three years ago after time in private practice in Poway, Calif. He completed his undergraduate training at the University of California San Diego and his optometric training at the University of California Berkeley School of Optometry, where he also served as a faculty member. In 2003, he was voted as California's Young Optometrist of the Year by his peers.
Throughout his career, Lew lectured nationally on the management of refractive surgery patients and other areas of eye care.
He was a lifetime student of eye care and enjoyed learning and contributing to the departmental teaching program.  According to colleagues, he never missed a departmental conference and was uniformly loved by his patients for his compassionate care. His infectious positive attitude and dedication will be forever remembered, colleagues said, and he will truly be missed.
Lew's family asks that contributions in his memory be made to the American Diabetes Association, 1701 North Beauregard St., Alexandria, VA 22311 (www.diabetes.org), or to The Challenged Athletes Foundation, 9591 Waples St., San Diego, CA 92121.