PEOPLE
Logo earns design association recognition for CU-Boulder Creative Director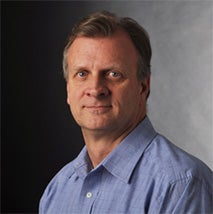 The Office of University Communications on the Boulder Campus was recognized with an award of excellence by the University College Designers Association (UCDA) at its 2011 annual design competition.
Creative Director Michael Campbell won the award for a logo he created for the Red Lodge Clearinghouse, a center in the school of law. Out of 1,100 entries submitted nationwide, only 188 awards were given out.
This is the seventh UCDA award for Campbell, who has worked at CU-Boulder for 22 years.