PEOPLE
Levine takes post as chief information officer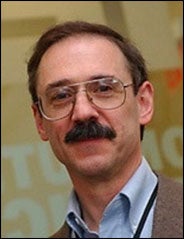 Lawrence Levine, Ph.D., is set to become chief information officer of the University of Colorado at Boulder. He will begin work Nov. 1 under Senior Vice Chancellor and Chief Financial Officer Ric Porreca.
Levine will serve on Chancellor Philip DiStefano's executive committee in addition to overseeing more than 150 employees and a $28 million budget. Previously, Levine directed the efforts of 150 employees to build a strategic plan that supported a high-performance server and desktop infrastructure at Harvard University.
Levine has extensive experience in the field of higher education, also having worked at Dartmouth College and Indiana University. He earned a bachelor of arts degree from the State University of New York, Stony Brook, as well as a master's degree in science and a doctorate degree from Indiana University.