PEOPLE
Instructor earns Exercise is Medicine Award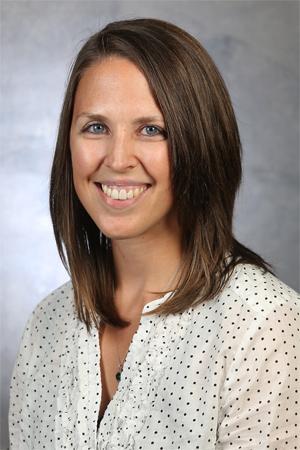 Jess Kirby, instructor, Helen and Arthur E. Johnson Beth-El College of Nursing and Health Sciences, was recently recognized by Exercise is Medicine with a gold award.
At the group's May 29 Exercise is Medicine World Congress, held in conjunction with the American College of Sports Medicine's annual meeting, Kirby and representatives from 23 other campuses were recognized for promoting physical activity on their home campus.
Kirby helped launch the first annual Trek the Trail 5K and also partnered with the Student Health Center and Campus Recreation Center to provide exercise referrals and recreation coupon cards to students who are not regularly physically active. She thanked Vicki Schober, physician and medical director, Student Health Center, for her assistance with the project.
The awards were given in three categories, gold, silver and bronze. Other universities earning gold awards in addition to UCCS were Auburn University, California State University Long Beach, Michigan State University, Slippery Rock University and Western Kentucky University.