PEOPLE
Himes to lead new Office of Industry Collaboration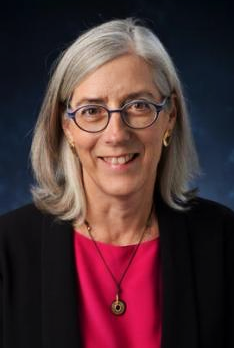 Caroline Himes has been named director of the new Office of Industry Collaboration at the University of Colorado Boulder. The industry office will connect companies to the services, expertise and capabilities available at CU-Boulder. In addition, the office will support campus researchers who have made connections with industry partners and are ready to move forward with a contract or project.
"It's critical that we embrace a permanent state of change and innovation at CU-Boulder and over the last year we've launched a number of key initiatives to transform how we conduct business," said Chancellor Philip P. DiStefano. "This new office will help us to establish vital partnerships with businesses across the country and abroad, sharing the world-class expertise of our faculty and helping businesses generate new products, new technologies and new economic growth."
Himes said the office will help researchers and industry "understand the project goals, develop an appropriate proposal, manage the contracting and begin implementation." Specialized research facilities and equipment will be made available to industry partners.
"One example of this is the 3 MV electrostatic accelerator at the Laboratory for Atmospheric and Space Physics," Himes said. "It is the largest dust accelerator in the world and can be made available for use by the lunar, space, and plasma physics communities."
Forming funding relationships with corporations also is one of the goals of the office.
Himes served as the executive associate director of the Laboratory for Atmospheric and Space Physics (LASP) for 16 years prior to being appointed director of the industry office. At LASP she was responsible for the business operations of the research institute, including coordinating lab activities and implementing administrative processes as required by new university or funding agency requirements. Before joining CU in 1997, Himes worked for over 20 years in business consulting and planning and was a controller for several startup companies, including CADIS Inc. in Boulder.
Himes has a master's degree in agricultural economics and a bachelor's degree in accounting, both from Ohio State University.