PEOPLE
Hildebrand presents pragmatism in Europe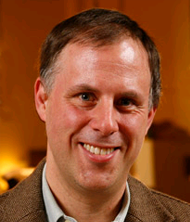 David Hildebrand, associate professor in philosophy at the University of Colorado Denver, last month presented a paper titled, "Experience or Language? Choosing Pragmatism's Central Motive" at the First European Pragmatism Conference in Rome.
One of the largest and most internationally diverse conferences on philosophical pragmatism, the event effectively launched a European-wide philosophical pragmatist association. The conference featured prominent scholars from universities and institutes around the world including Brazil, Colombia, Denmark, England, Finland, France, Germany, Hungary, Ireland, Italy, Norway, Poland, Portugal, Russia, Spain, Switzerland, The Netherlands and the U.S.
The conference was organized by the Nordic Pragmatist Network and Associazione Pragma of Italy, and Hildebrand also contributed to the organizing effort.