PEOPLE
Griffith named interim ombuds office director following Gomez retirement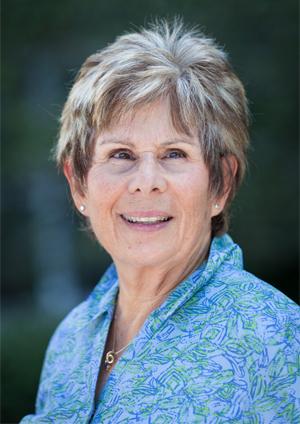 Kathy Griffith, project manager, Office of the Chancellor, will serve as interim director, Ombuds Office, effective Sept. 1.
Chancellor Pam Shockley-Zalabak announced Griffith's appointment following the retirement of Nina Gomez. Gomez served as director since 2008 after retiring as an associate professor in the Department of Communication.
"I am deeply appreciative of Nina and her willingness to apply communication theory and personal skills to helping faculty, staff and students resolve differences," Shockley-Zalabak. "She brought a steady hand and a practical approach to problem resolution."
Gomez said: "I am bidding adieu to UCCS as I resign from my position as director of the Ombuds Office. I have found all these years to be enlightening as I have learned more than I have taught. My thanks to all with whom I have interacted and I wish much success to all. I feel as if I'm leaving my extended family whom I will miss."
The Ombuds Office provides students, staff, administrators, professional staff and faculty with voluntary, informal, neutral, confidential, third-party assistance in resolving university issues, concerns or conflicts. Griffith will serve as interim director. Chancellor Shockley-Zalabak will confer with governance groups before any additional action.
Griffith retired from UCCS in 2008 after 36 years in the chancellor's office where she served as chief of staff and also served as the university's sexual harassment officer. Since 2008, she has worked part-time as a project manager.
Griffith can be reached at 255-3119 or 255-3304 or by email, Kathy.griffith@uccs.edu. The Ombuds Office is in Cragmor Hall 003. For more information, visit http://www.uccs.edu/~ombuds/