PEOPLE
Greenwood authors study on outsourcing public services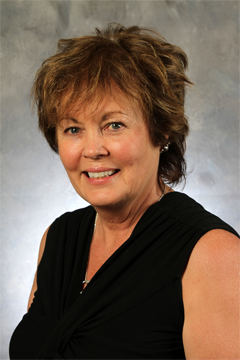 Daphne T. Greenwood, professor in the Department of Economics and director of the Colorado Center for Policy Studies based at the University of Colorado Colorado Springs, authored a groundbreaking study on the trend of state and local governments contracting public services to private corporations.
The study, released March 11, says governments more often are choosing to outsource services in an attempt to trim costs, although that often doesn't happen. The report sheds light on the full extent of the social and economic impact from contracting public services, including reduced accountability and transparency as control of key public decisions is removed from citizens and their elected officials. Quality also often suffers.
The study found that contracting with private corporations generally reduces worker wages and benefits, which leads to a host of negative effects for the community at large:
Reduced spending in local communities and declining retail sales,
Risks to public health and safety with less experienced employees and more bureaucracy,
Fewer opportunities for middle-class jobs and upward mobility,
Higher wage gaps between men and women and blacks and whites,
More workers and retirees on public assistance, especially in female-headed households, and
Larger share of "at risk" children in low-income families.
To help leaders assess the full impacts of outsourcing decisions on their own communities, the report includes a guide for calculating the social and economic consequences to a state or community.  Examples of statutes that address broader economic and social issues are included.
"There is a wealth of evidence that outsourcing public jobs often diminishes quality without substantial cost reduction. Unfortunately, few states and cities have a serious oversight process to let citizens evaluate what is happening," said Greenwood. ""Elected officials often talk about wanting to boost the economy and create opportunity, but many don't realize how the decisions they control can contribute to the problem … or be part of the solution."
"The Decision to Contract Out:  Understanding the Full Economic and Social Impacts" study was funded by the Jobs with Justice Education Fund, Washington, D.C. and is available at www.uccs.edu/~ccps.